On 22 May 1991, Canada Post Corporation issued a collection of five 40 cent postage stamps known as the "Public Gardens" series. These postage stamps honoured five Canadian public gardens, including the Butchart Gardens.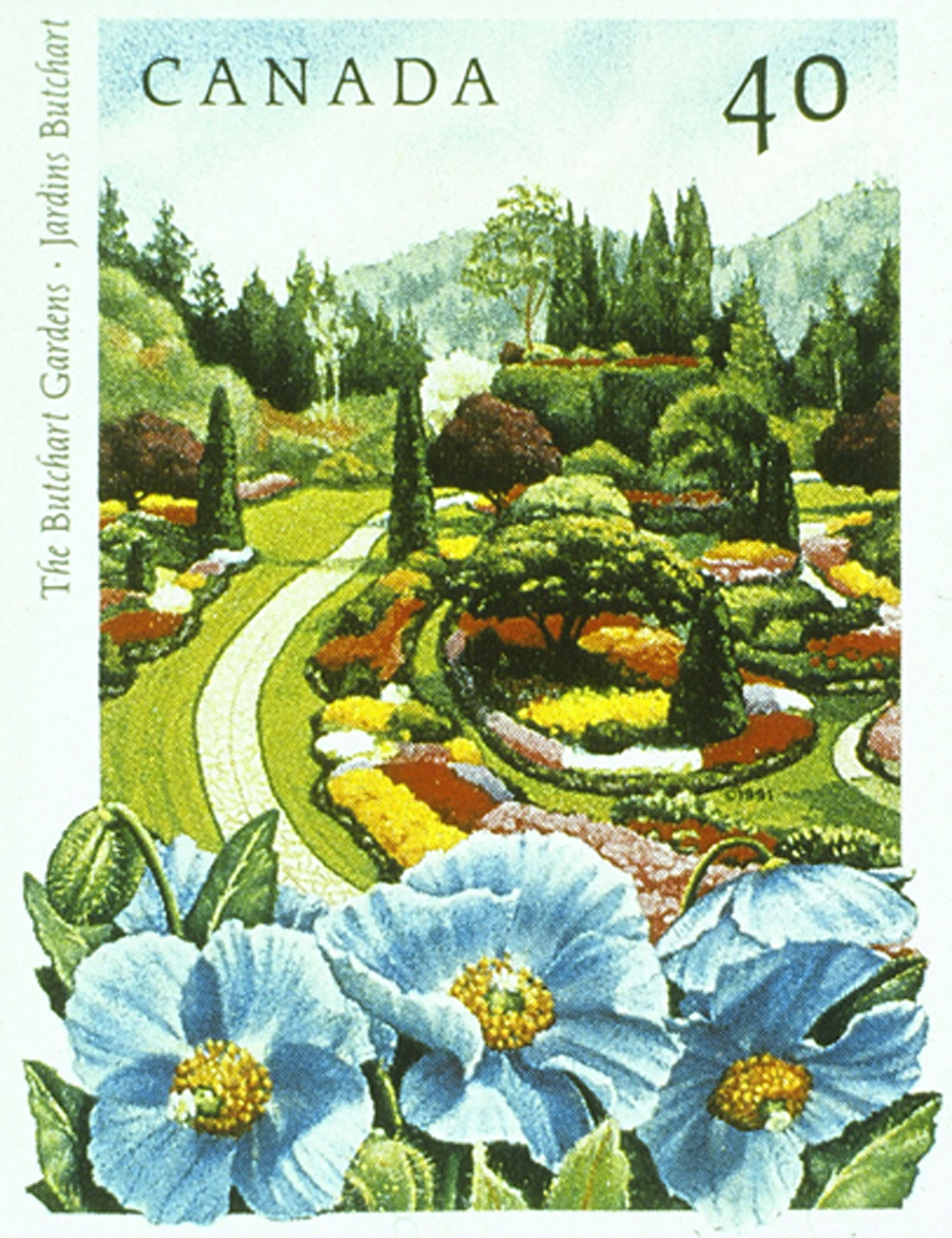 The other four gardens commemorated in the Public Gardens series stamps were: the Royal Botanical Gardens in Hamilton, Ontario; the Montreal Botanical Garden in Montreal, Quebec; the Halifax Public Gardens in Halifax, Nova Scotia; and the International Peace Garden on the Canada-U.S. border between Boissevain, Manitoba and Dunseith, North Dakota.
Designed by David Wyman and illustrator Gerard Gauci, 3 million copies of each stamp in the series were issued by Canada Post in 1991.