Isaburo Kishida
Isaburo Kishida was a Japanese gardener who designed the Japanese Garden at the Butchart Gardens, circa 1910.
Prior to working for the Butcharts at Tod Inlet, Isaburo Kishida had designed Japanese gardens for Sir Frank Stillman Barnard's property at Clovelly, off Esquimalt Road in Victoria, and for James Dunsmuir at his Hatley Park estate.
Isaburo Kishida's Japanese Garden for Sir Frank Barnard has not survived. It was removed when Clovelly, the former Barnard house on Esquimalt Road, designed by architect Samuel Maclure, was demolished in 1960.
The Isaburo Kishada designs at Hatley Park and his Japanese Garden at Butchart Gardens have survived and are both major tourist attractions.
Isabura Kishida had been brought to Victoria from Yokohama, Japan in 1906 by his son Yoshihiro Kishida (known locally as Joe Kishida) to design a Japanese Tea Garden at Gorge Park (now Kinsmen Park) off Tillicum Road in the Victoria suburb of Esquimalt. Joe Kishida and his business partner Hayato Takata (known locally as Harry Takata), had contracted with the B.C. Electric Railway Company to provide Gorge Park with an authentic Japanese Tea Garden and brought Isaburo Kishida from Japan to design it.
This is covered in more detail in our history of Butchart Gardens: From Devastation To Beauty – The Creation Of The Butchart Gardens.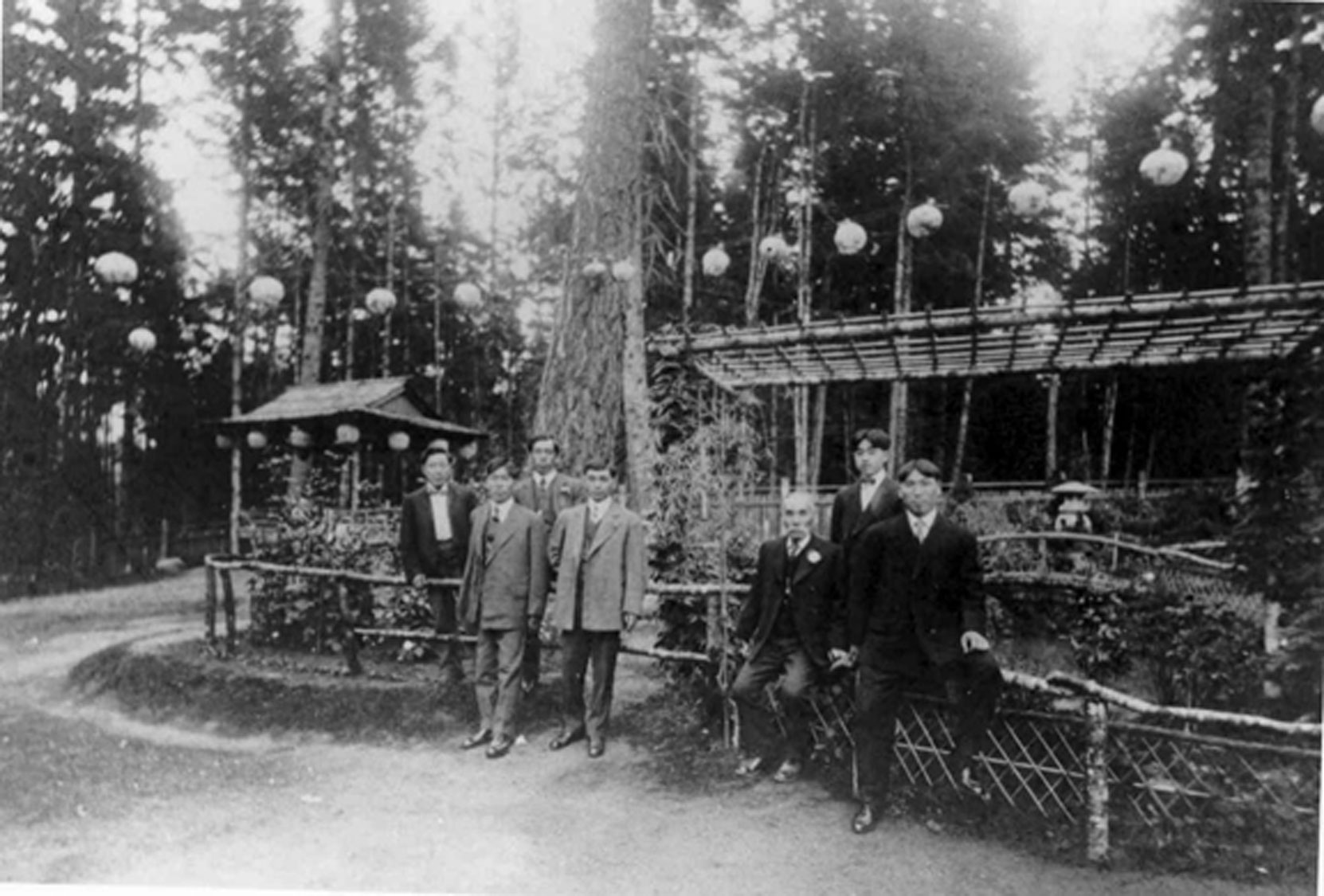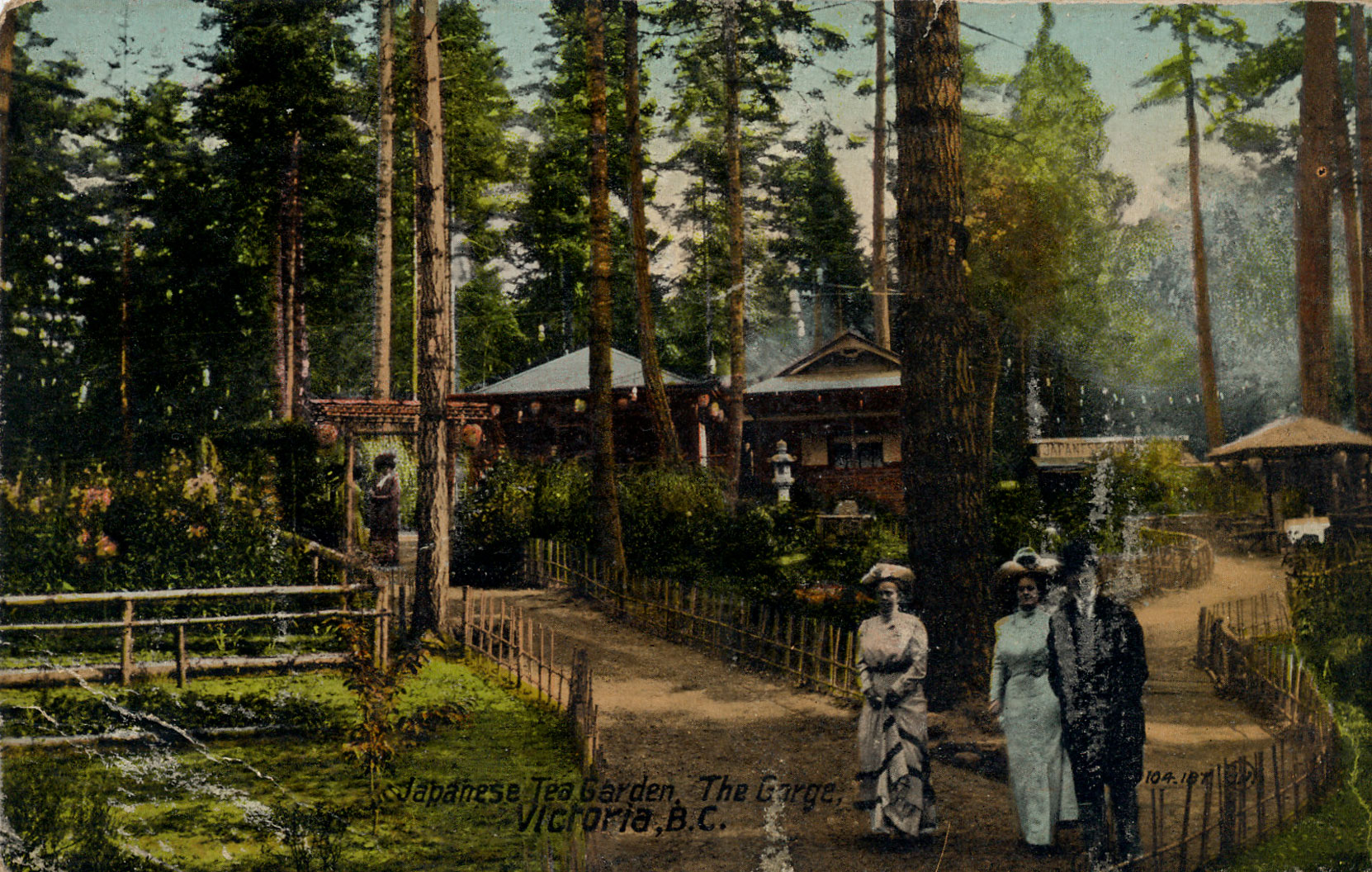 Here is a map showing the location of Gorge Park:

Would you like to leave a comment or question about anything on this page?