James Butchart (1805-1886)
James Butchart (1805-1886) was the grandfather of Robert Pim Butchart, who, with his wife Jennie Butchart, founded the Butchart Gardens.
From Chapter 2 of our Butchart Gardens History:
"Robert's father, George M. Butchart, had been born in Dundee, Forfarshire, Scotland in 1827, the second child of James Butchart (1805-1886) and his wife Mary (nee McLaughlin). In 1846, James and Mary Butchart, along with their 7 children, aged 21 through 5, emigrated from Scotland to Canada, settling in the village of Sydenham in Upper Canada (Sydenham became the town of Owen Sound in 1857). They were accompanied by James' brother, Andrew, his wife Janet, and their eight children, aged 25 through 5.
They were a very entrepreneurial family who all seemed to share a strong sense of self- reliance, personal responsibility, stubborn independence and a deeply held Methodist faith.
James Butchart was a master tailor. Shortly after arriving in Sydenham he bought three lots on the village's main thoroughfare, Poulett Street, and opened a tailor shop. James Butchart's daughter in law, Susannah, described it in her memoirs, written in 1912, as "a little make-shift house, the front part of which was for his tailor shop and the back part was the living room and bedroom…""
James Butchart later went into the hardware business in Owen Sound.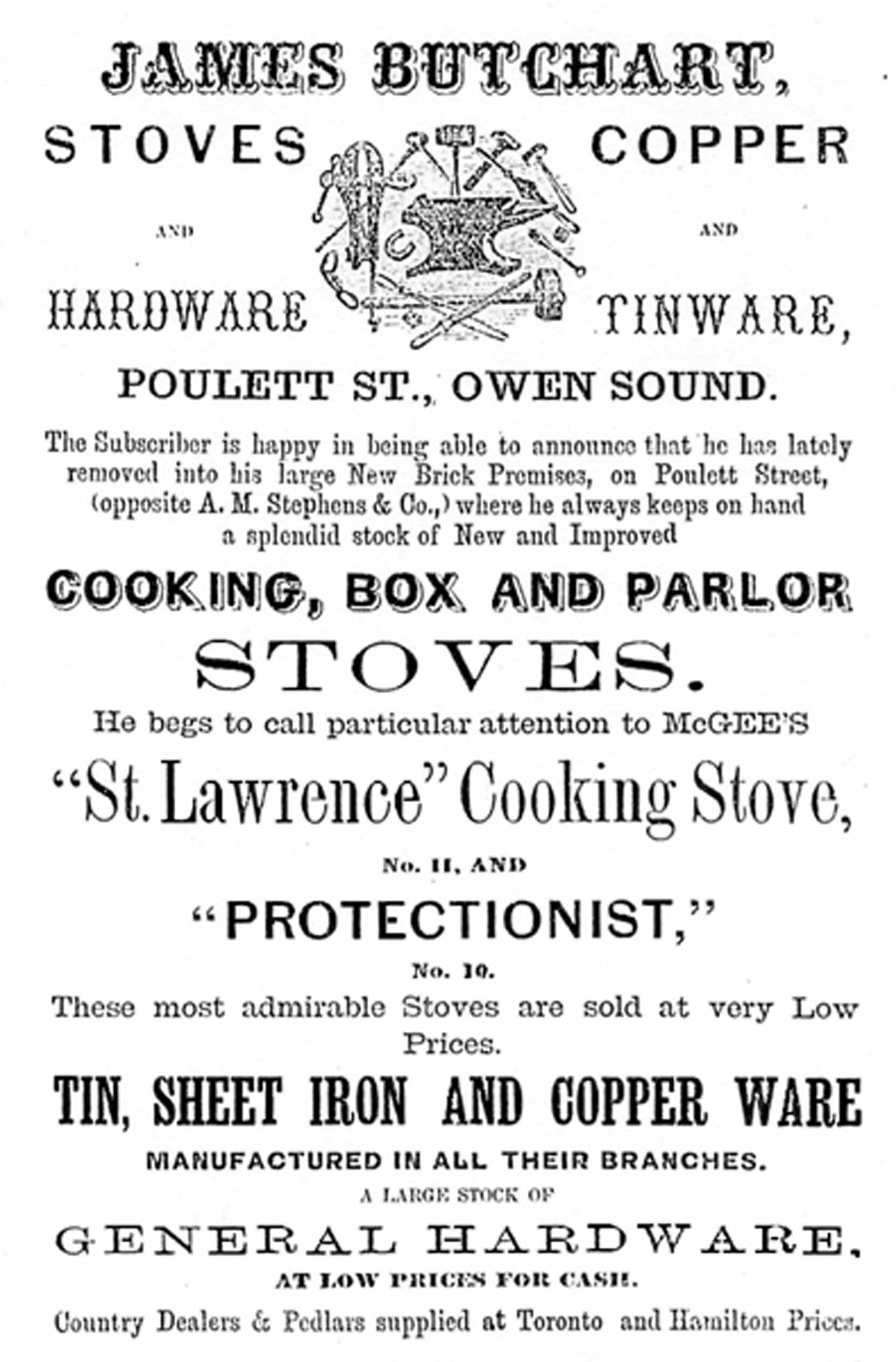 We will add more information about James Butchart in due time.
Would you like to leave a comment or question about anything on this page?