Belmont Building
The Belmont Building, 600-620 Humboldt Street / 801-807 Government Street, in downtown Victoria is notable in Butchart Gardens History because Robert Butchart and the B.C. Cement Company maintained corporate offices on the third floor of the Belmont Building from 1919 until Robert Butchart's death in 1943.
Robert Buchart had also used that Belmont Building office space between 1917 and 1919 when he served as Director of Wooden Shipbuilding for the Imperial Munitions Board.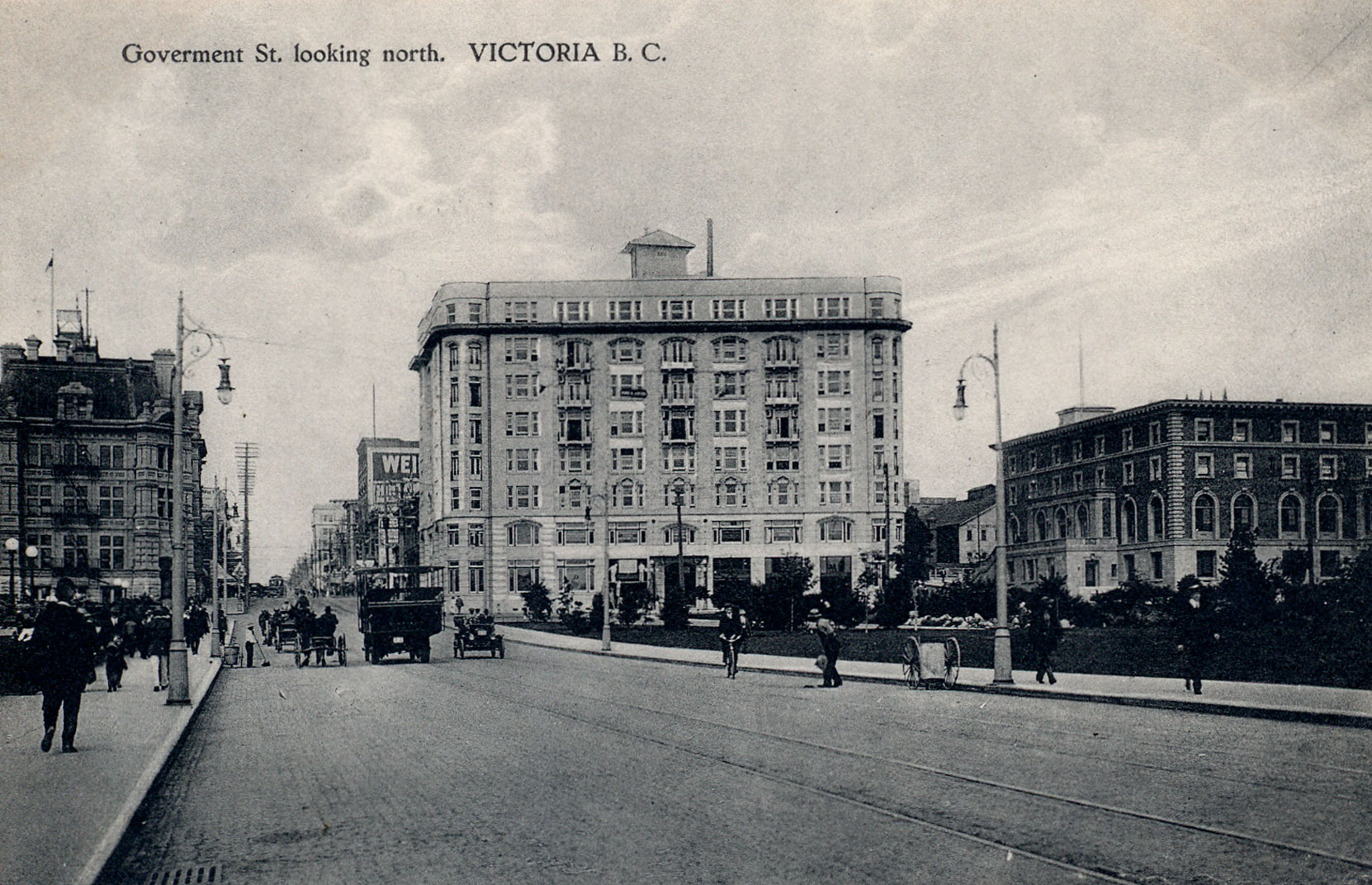 The Belmont Building was built in 1912 by architect Samuel Hoult Horton for the Belmont Ltd., which used it as an office building with retail space on the main floor. The Belmont Building has been used in this configuration throughout its history.
The Belmont Building is credited as Victoria's first reinforced concrete office building. The original building permit, issued to The Belmont Ltd. by the City of Victoria in March 1912, describes a "new reinforced concrete building", eight storey, 180 rooms, "purpose: offices and stores" with an estimated construction cost of $400,000. The Vancouver Portland Cement Company undoubtedly supplied cement for its construction.
The Belmont Building is listed on the Canadian Register of Historic Places.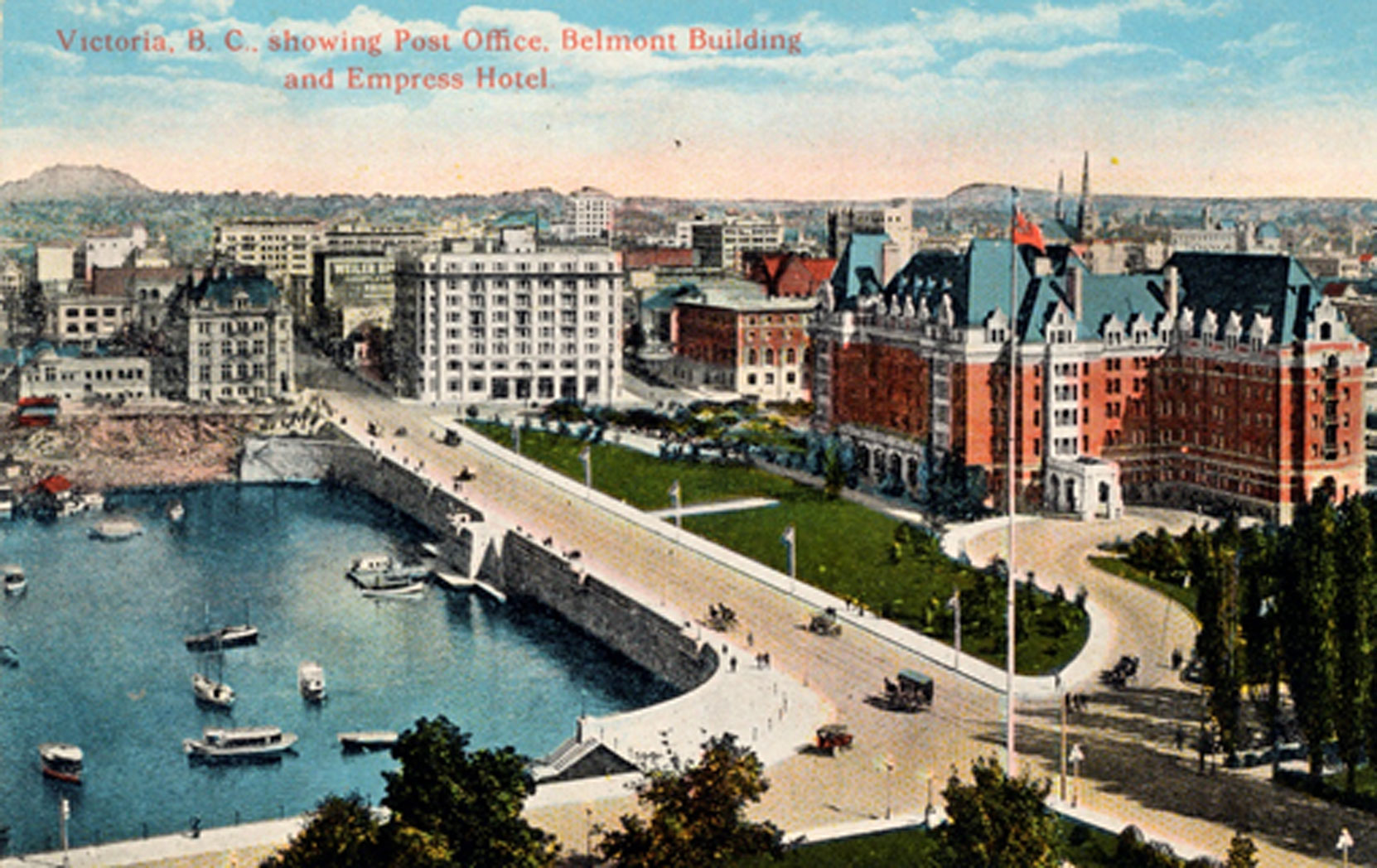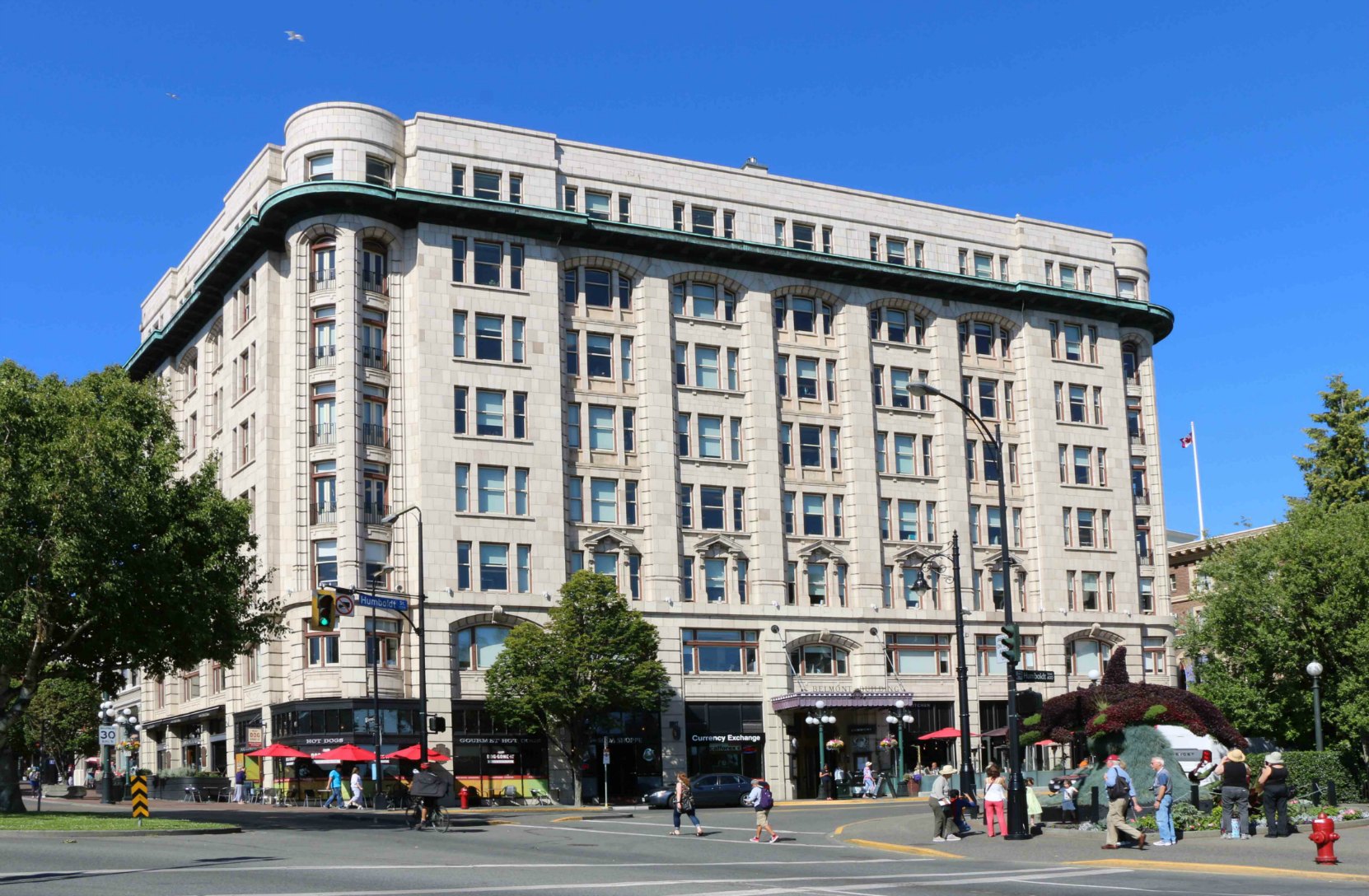 Here is a map showing the location of the Belmont Building:
Here is a Google Street View image of the Belmont Building:
Here are links to some websites with more information on the Belmont Building:
Here are links to some historic photographs of the Belmont Building:
Would you like to leave a comment or question about anything on this page?