Butler Stevens Sturtevant (1899-1970)
This page is currently UNDER CONSTRUCTION.
Butler Stevens Sturtevant (1899-1970) was a Seattle based architect retained by Robert Butchart and Jennie Butchart to design the Rose Garden in 1929.
He appears in Chapter 7 of our Butchart Gardens History. Here is an excerpt:
"….Although the Butcharts typically engaged the services of their favourite architect, Samuel Maclure, when adding new features at Benvenuto, the Rose Garden is not a Maclure design. In 1928, when the Butcharts considered adding their Rose Garden, Samuel Maclure was suffering serious health problems which led to his death in 1929.
The Rose Garden, designed and installed in 1929, is the Butchart Gardens last major garden installation. The Rose Garden was designed for the Butcharts in 1929 by a Seattle based landscape architect, Butler Stevens Sturtevant (1899-1970).
Born in Delevan, Wisconsin in 1899, Sturtevant studied landscape architecture at UCLA and worked for several years in Los Angeles before moving to Seattle in 1928 to collaborate with one of Seattle's best known architectural firms, Bebb & Gould, on the design of Normandy Park, a 1200 acre "planned residential community" on Puget Sound between Seattle and Tacoma, whose developers touted their project's "prestige, privacy and privilege" to prospective buyers. (Normandy Park was incorporated as the City of Normandy Park in 1953).
Although continuing to work with Bebb & Gould, Sturtevant quickly opened his own landscape architecture practice in Seattle. But most of his new clients came to him through Bebb & Gould, mainly on the recommendation of one of the firm's partners, Carl F. Gould (1873-1939).
Carl Freylinghausen Gould was one of Seattle's leading architects; with his partner Charles H. Bebb, he designed over 200 buildings, including such Seattle landmarks as the Times Square Building, the Seattle Art Museum in Volunteer Park, and the Administration Building at the Hiram S. Chittenden Locks in Seattle's Ballard area. Carl Gould also taught architecture; he founded the University of Washington's Department of Architecture in 1914 and headed the Department from 1915 to 1926. In 1931, Gould recommended Butler Sturtevant for the landscape architect's staff position at the University of Washington, a position Sturtevant held from 1931 to 1939.
In 1928, Jennie Butchart apparently contacted Carl Gould about her idea for a Rose Garden at Benvenuto. Gould directed her to Butler S. Sturtevant……"
Here are some photos of the Rose Garden at Butchart Gardens: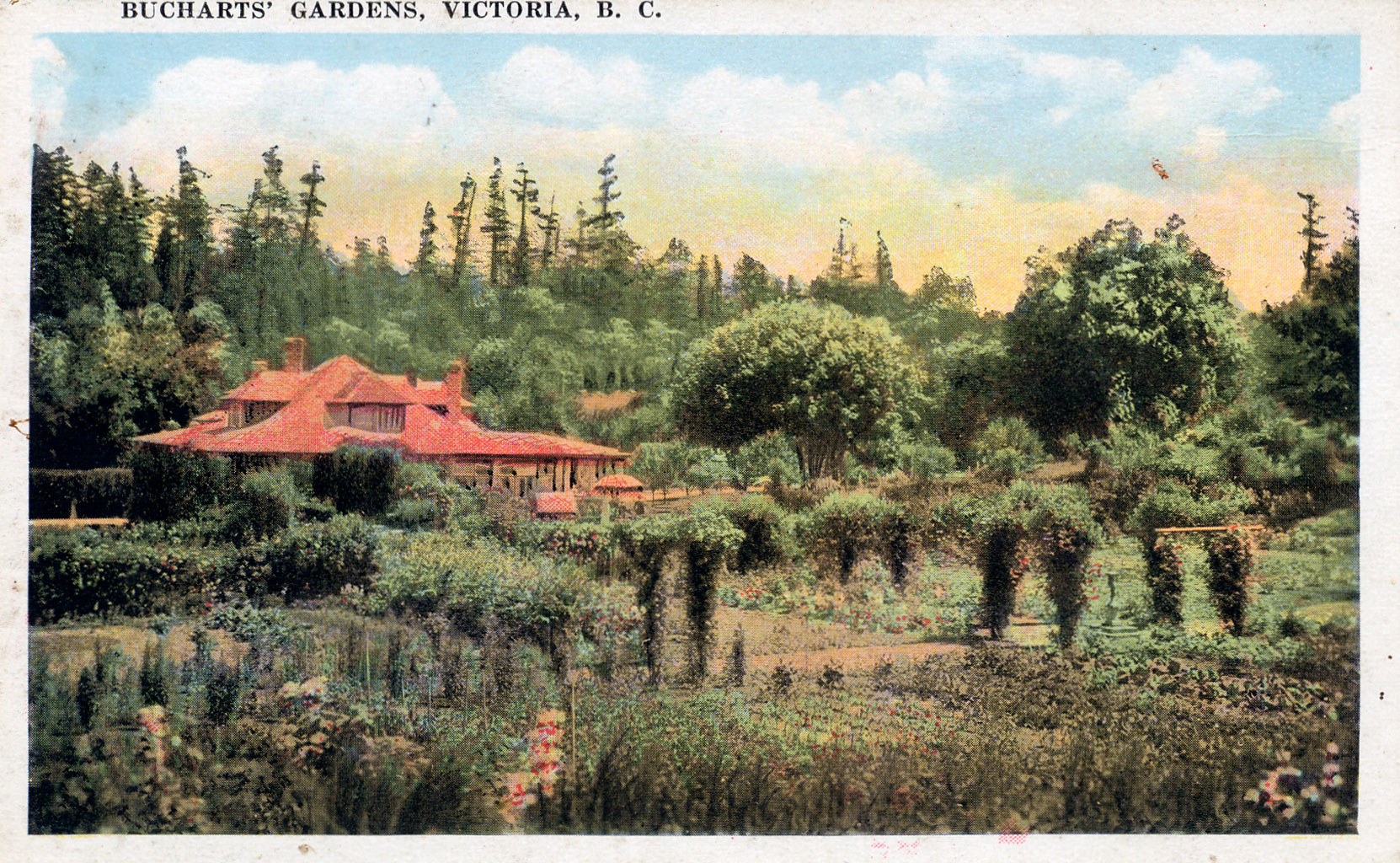 Here are some websites with more information on Butler Stevens Sturtevant:
Would you like to leave a comment or question about anything on this page?