Hubbard Foster Alexander (1879-1952) was the President of the Pacific Steamship Company, based in Tacoma, Washington. The company operated under the name Admiral Line.
Robert Butchart served on the Pacific Steamship Company Board of Directors from 1916 to 1932.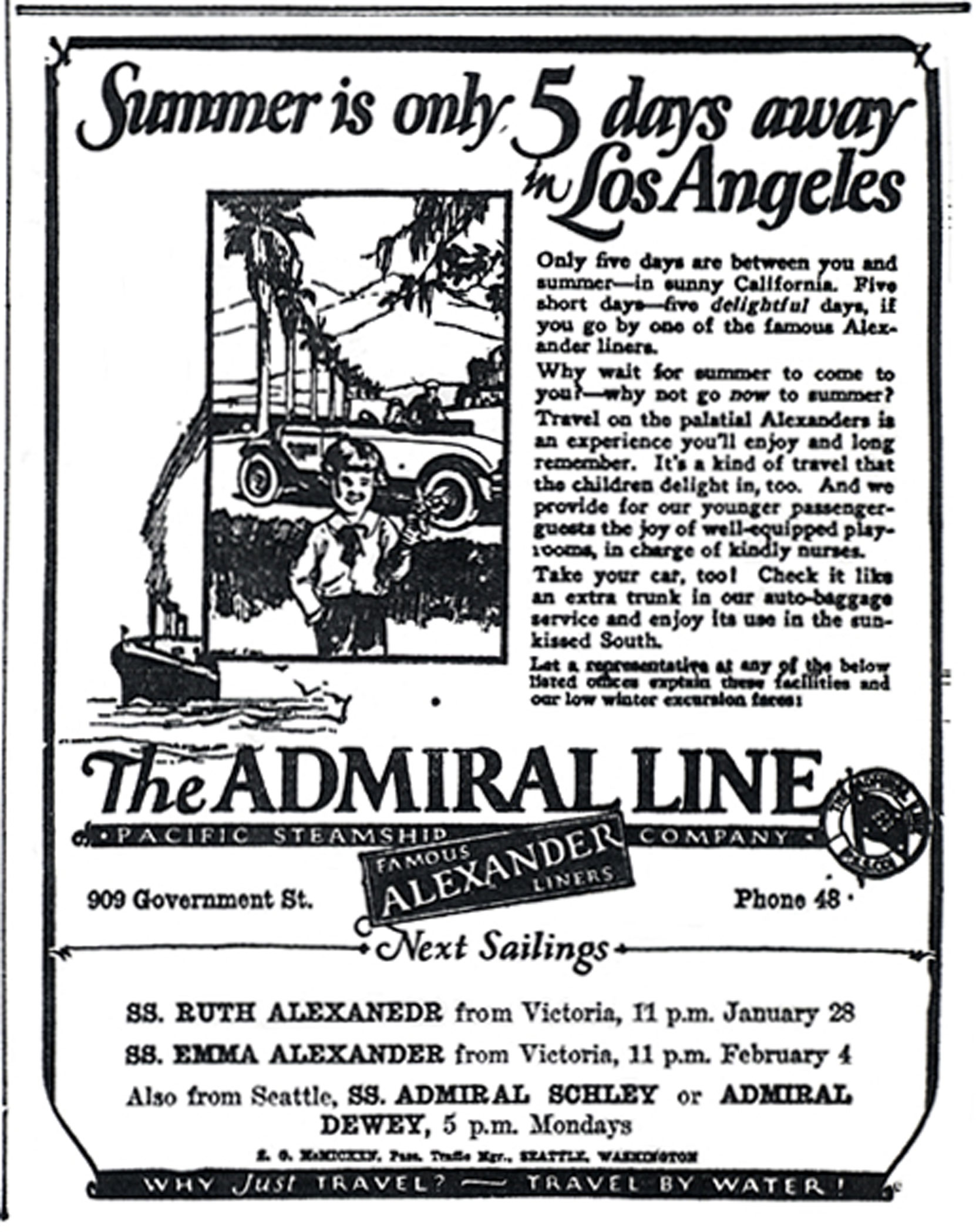 The women in Hubbard F. Foster's life were keen gardeners and, like Jennie Butchart, they developed extensive gardens around their property near Tacoma, Washington.
In 1908, Hubbard F. Foster's mother, Emma Alexander, purchased a lakeside property near Tacoma, Washington where she built a summer cabin and began developing extensive gardens on the property. The property is now Lakewold Gardens.
Here is a brief history from the Lakewold Gardens website:
"… In 1908 Emma Alexander knew a good piece of property when she saw one. Streetcars provided easier access to the Lakes District; and when Interlaaken was plotted, Emma bought Lot 23 and built a small summer cabin on the property between 1910 and 1912. By 1913, the gardens were already locally famous, as the Tacoma Daily Register headlined "Nature-loving Tacomans make modern Arcady of Gravelly Lake's Shores" (11/30/1913).
Emma transferred her lakeside property to her son, Hubbard Foster (H.F.) Alexander, and his wife, Ruth, in 1918. He was a shipping magnate, being the president of America's largest steamship company providing luxury passenger service, the Admiral Lines. Hubbard Foster and Ruth had a house in Tacoma at Fifth and Yakima, and used the house at Gravelly Lake as a country retreat. The Alexander's bought an adjoining 5-acre lot, creating the 10 acres that Lakewold enjoys today, and hired designers to lay out the home and gardens to capture views of Gravelly Lake and Mount Rainier. The family entertained at the lakeside estate with lawn parties and family weddings. Ruth named the estate "Inglewood". Mrs. Alexander was an active garden club member in Tacoma, and had a rose named for her, the climbing "Ruth Alexander".
The Olmsted's, one of America's most prestigious landscape design teams, developed many projects in the Seattle-Tacoma area in the early 1900's. It is believed that the Olmsted brothers influenced the design of the perimeter fence, gate (built between 1914 and 1918) and brick walkway. The wrought iron entrance gate, flanked by an eagle with wings spread on each gatepost, continues to welcome visitors today…."
Hubbard Foster Alexander, his wife Ruth Alexander (1880-1964) and his mother Emma Alexander (1851-1923) are buried in Tacoma Cemetery, Tacoma, Washington.
Would you like to leave a comment or question about anything on this page?