Architect Samuel Maclure designed an "Arbor Against House" for the Italian Garden in 1925. The original Samuel Maclure drawings still exist and are shown below.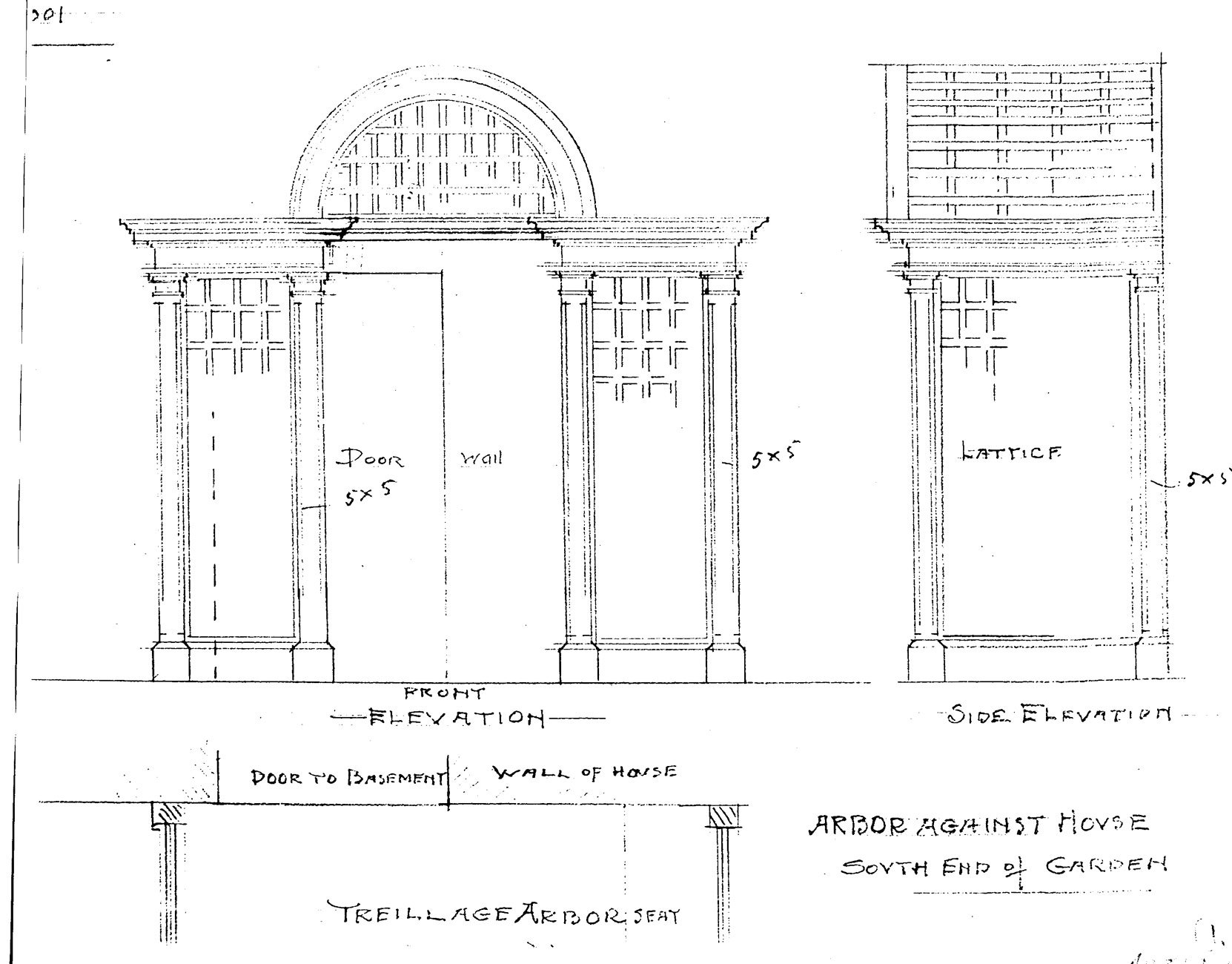 Here are some photos of Samuel Maclure's "Arbor Against House" installed in the Italian Garden.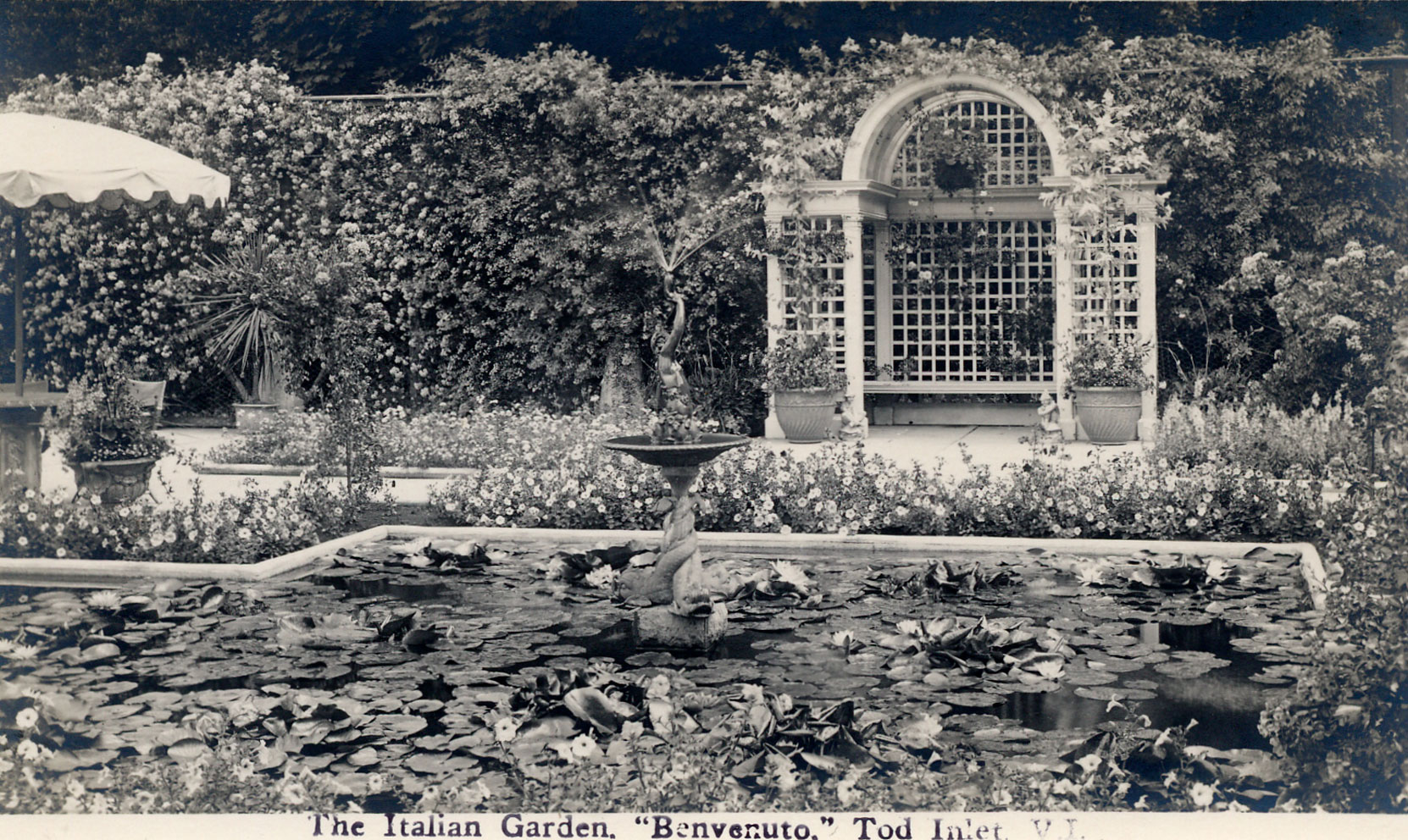 Would you like to leave a comment or question about anything on this page?