William Fernie (1837-1921)
William Fernie (1837-1921) and his brother, Peter Creak Fernie, appear extensively in Chapter 1 of our Butchart Gardens History, From Devastation To Beauty – The Creation Of The Butchart Gardens.
The town of Fernie, B.C. is named for William Fernie.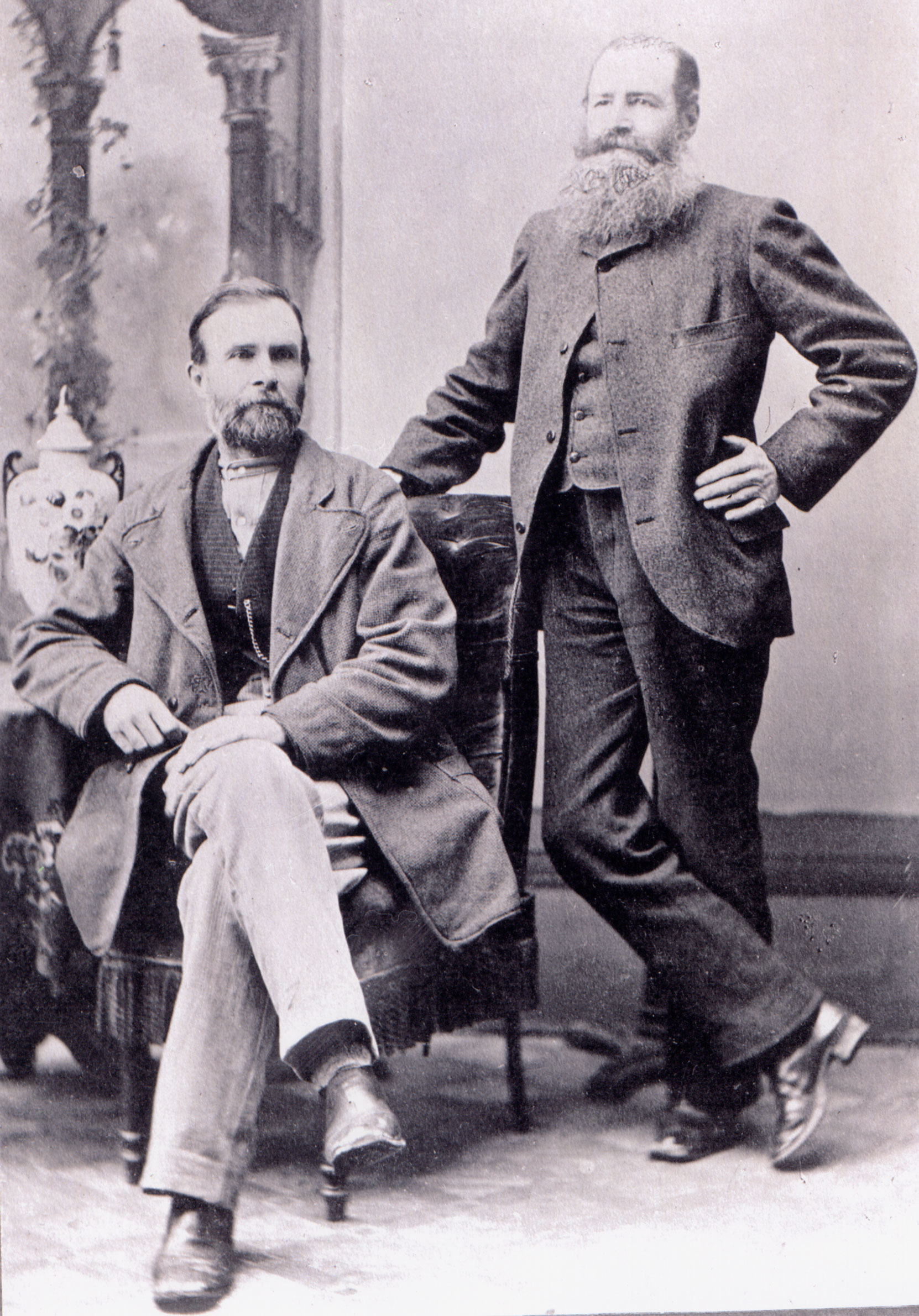 Here is William Fernie's obituary, taken from contemporary newspaper reports:
"VALUABLE CITIZEN ANSWERS LAST CALL
William Fernie, Pioneer Prospector, Miner and Capitalist, Passes Away at Advanced Age of 84
British Columbia lost one of her earliest, most valuable and distinguished residents on Sunday at noon when Mr, William Fernie,  pioneer prospector, miner and capitalist, passed away at his home, 2227 Oak Bay Avenue. Ho died at the advanced age of eighty-four years, after a most interesting career of adventure and research. In November of last year he was the victim of a stroke, and was making good progress toward recovery when he had the misfortune to fall and fracture his leg. Since the accident he had been confined to his bed, but was always found to be in good spirits, and was hopeful of being up and about sometime this Spring, and able again to attend to his beautiful garden and grounds, on which be had been in the habit of devoting much fond attention. But his call had arrived, and he passed away peacefully on Sunday, to the surprise of many of his friends who hod been optimistic of his chances of recovery.
Mr. Fernie had no relatives locally, but quite an extensive list of attached friends, and his passing leaves a most noticeable gap in the ranks of the early settlers. He leaves two sisters in England, and nieces and nephews also in the Old Country.
A brother, Peter Fernie, veteran of the Crimean War and Indian Mutiny, who accompanied William on many of his travels and adventures, died here several years ago.
Adventurous Traits
The late Mr. William Fernie was of Joint English and Scottish ancestry, which possibly accounts for his adventurous traits. Ho was born in 1837, in the little country town of Kimbolton, Huntingdonshire, England, son of Thomas Fernie, a medical practitioner, who attended the Duke of Manchester of his time.
Attaining the years of manhood. William showed no inclination to settle down in England, but elected for a career of travel and excitement. He left home and led an adventurous life in Australia, New Zealand, South and North America before definitely settling in British Colombia and selecting this region as an area in which to conduct prospecting for minerals. He arrived in the Province in 1860 and after several years of' mining was appointed gold commissioner of the Province, which post he held 1873-82. In 1887 he located the immense coal deposits at the Crows Nest, and in company with the late Colonel Baker, was one of the promoters of the B.C. Southern Railway and the Crow's Nest Pass Coal Company.  [note: see Chapter 1 of our Butchart Gardens History for more details]
During his activities in the Crow's Nest he became founder of the town of Fernie, to which his name was given.
Mr. Fernie erected his residence at Oak Bay twenty years ago and being largely retired from "active service" devoted himself to the cultivation of a garden in which he succeeded with wonderful results as his place testifies.
Mr. Fernie always gave largely to charities, and was noted as a philanthropist.
At Mr. Fernie's express wish his remains will be cremated, being taken to Vancouver last night for that purpose. On the return of the ashes they will ho deposited in the plot where lies his brother Peter's remains at Ross Bay [Cemetery]."
(Source: Daily Colonist, 17 May 1921, page 7)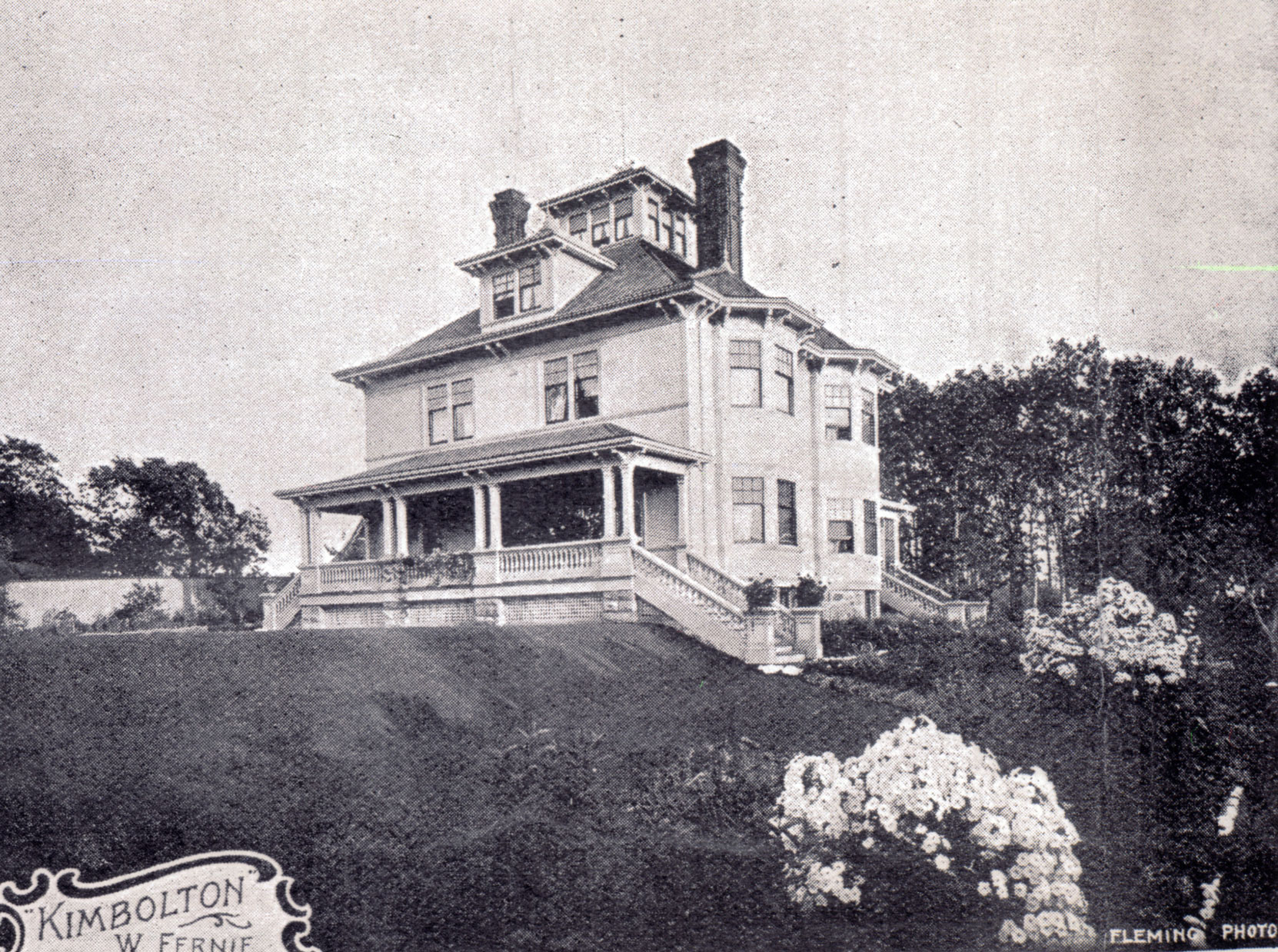 Here are links to more historic photographs of Kimbolton:
In 1950 Kimbolton was converted into an apartment building called Fernhurst Apartments. It was demolished in 1970 and replaced by the current Monterey Centre and Oak Bay Library.
Here are some sites with more information on William Fernie:
William Fernie and Peter Fernie are buried in Ross Bay Cemetery, Victoria, B.C.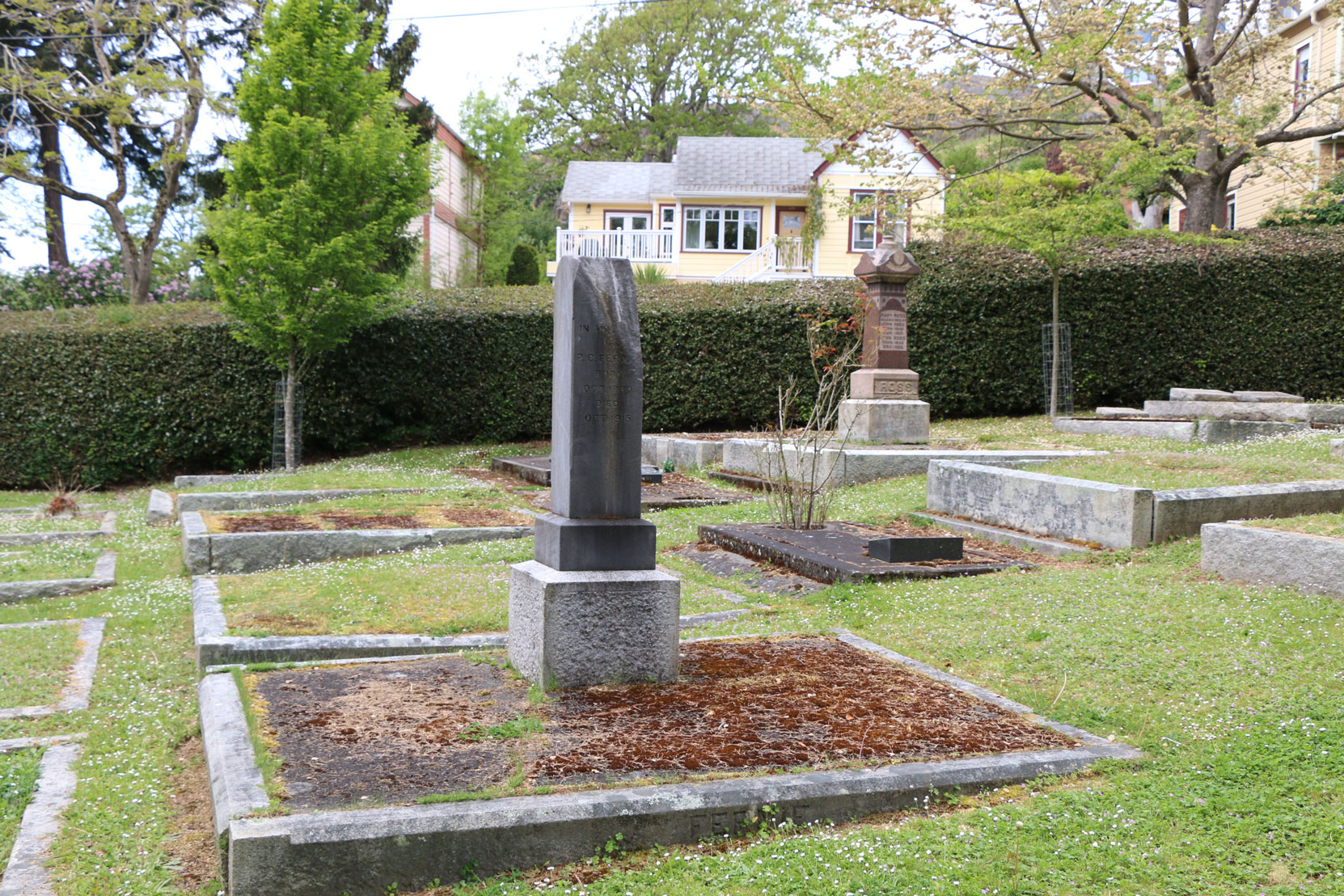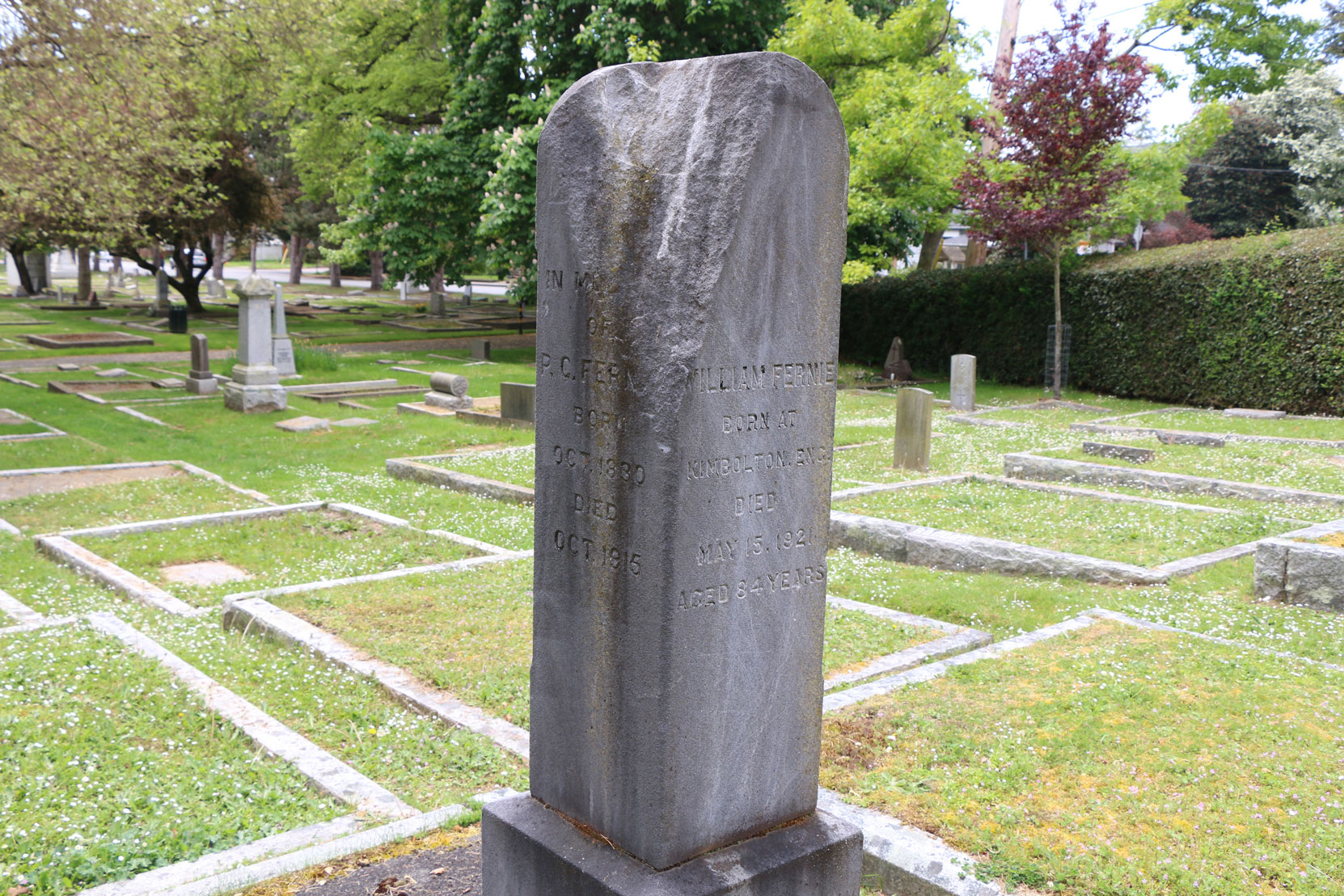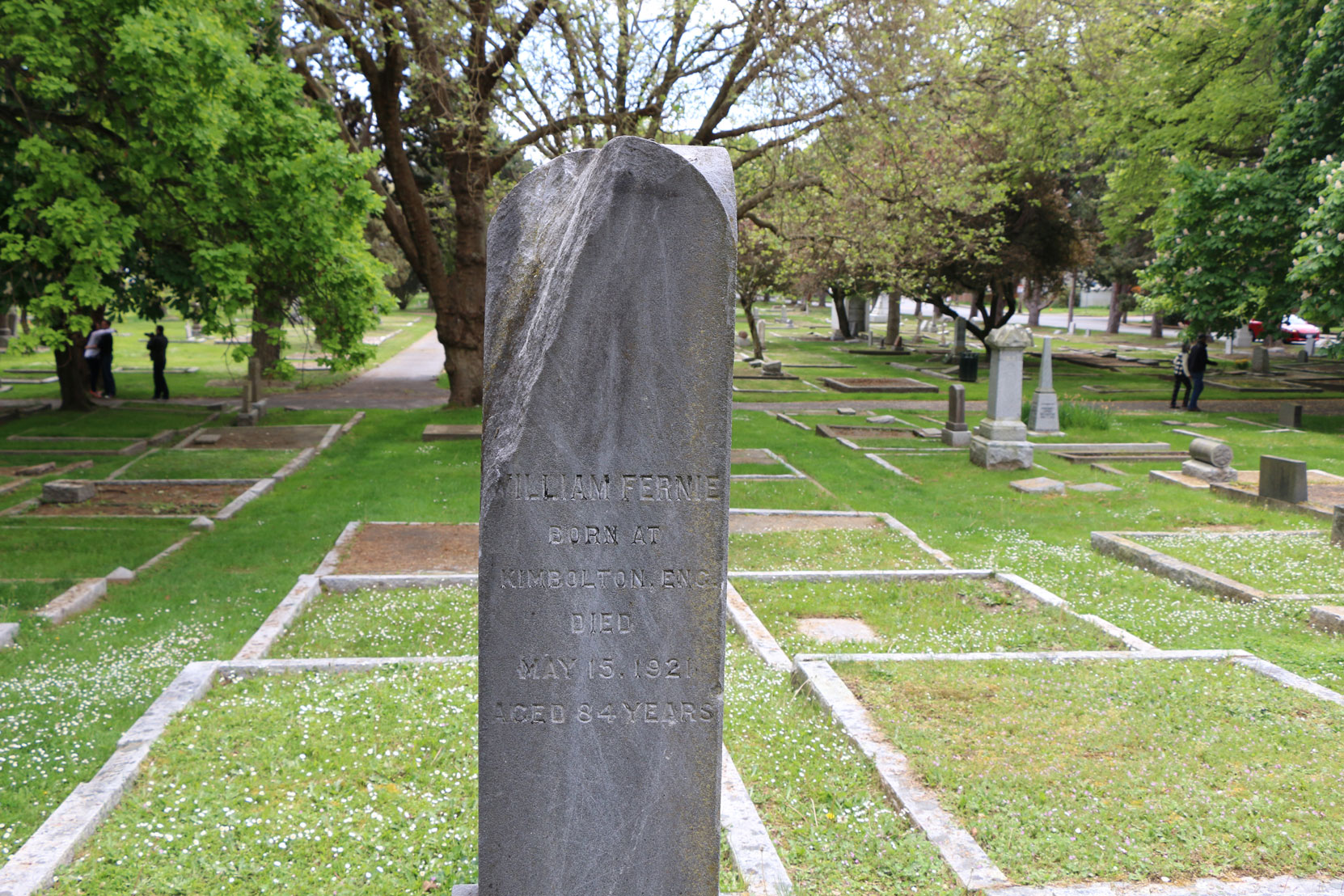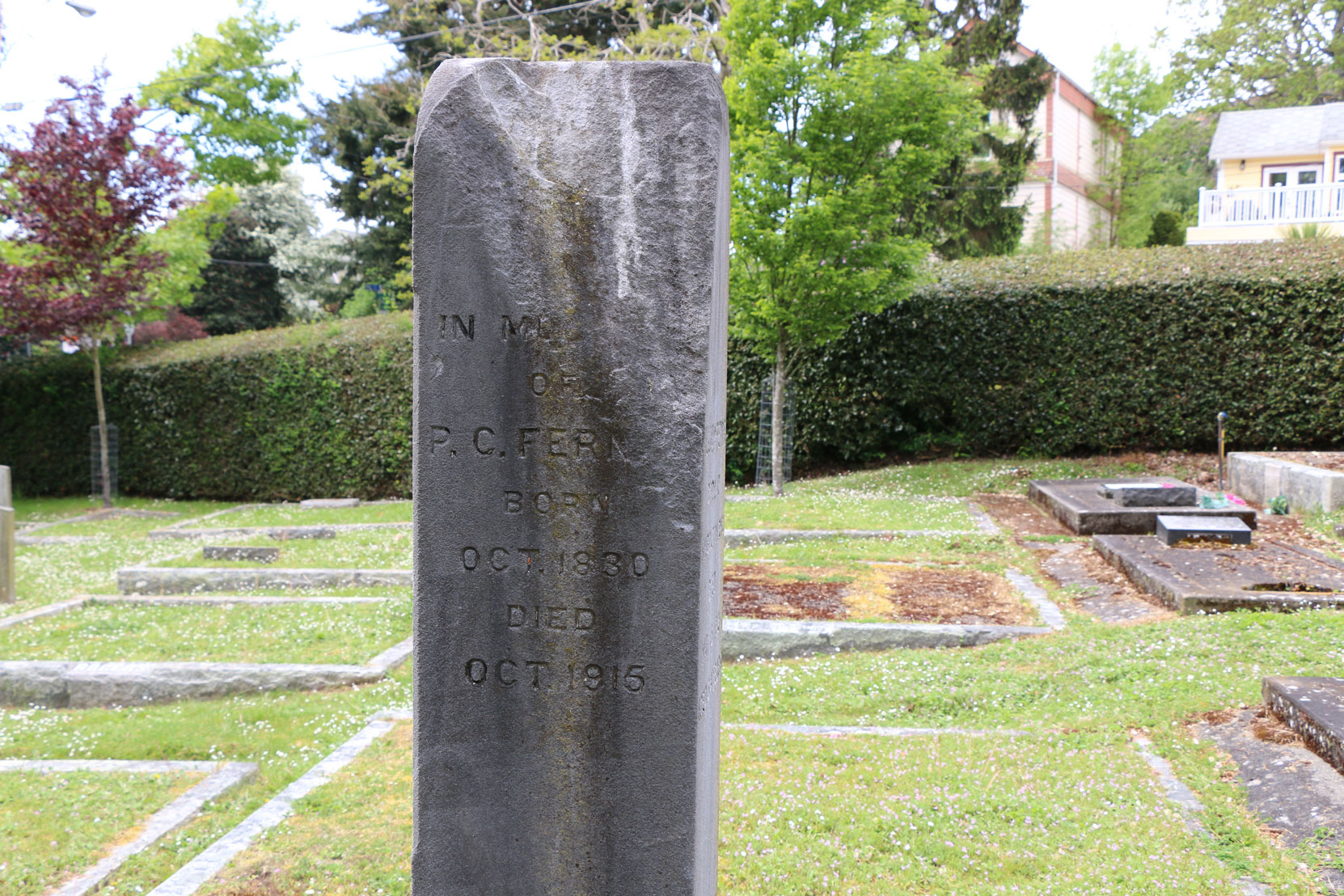 Would you like to leave a comment or question about anything on this page?