In 1913 Robert Butchart retained architect Samuel Maclure to design a major addition to the east side of Benvenuto, the Butcharts' house at Tod Inlet.
Samuel Maclure's architectural drawings for this 1913 addition to Benvenuto still exist and are shown below. Notice that these Samuel Maclure drawings do not show the upper floor that is on Benvenuto today.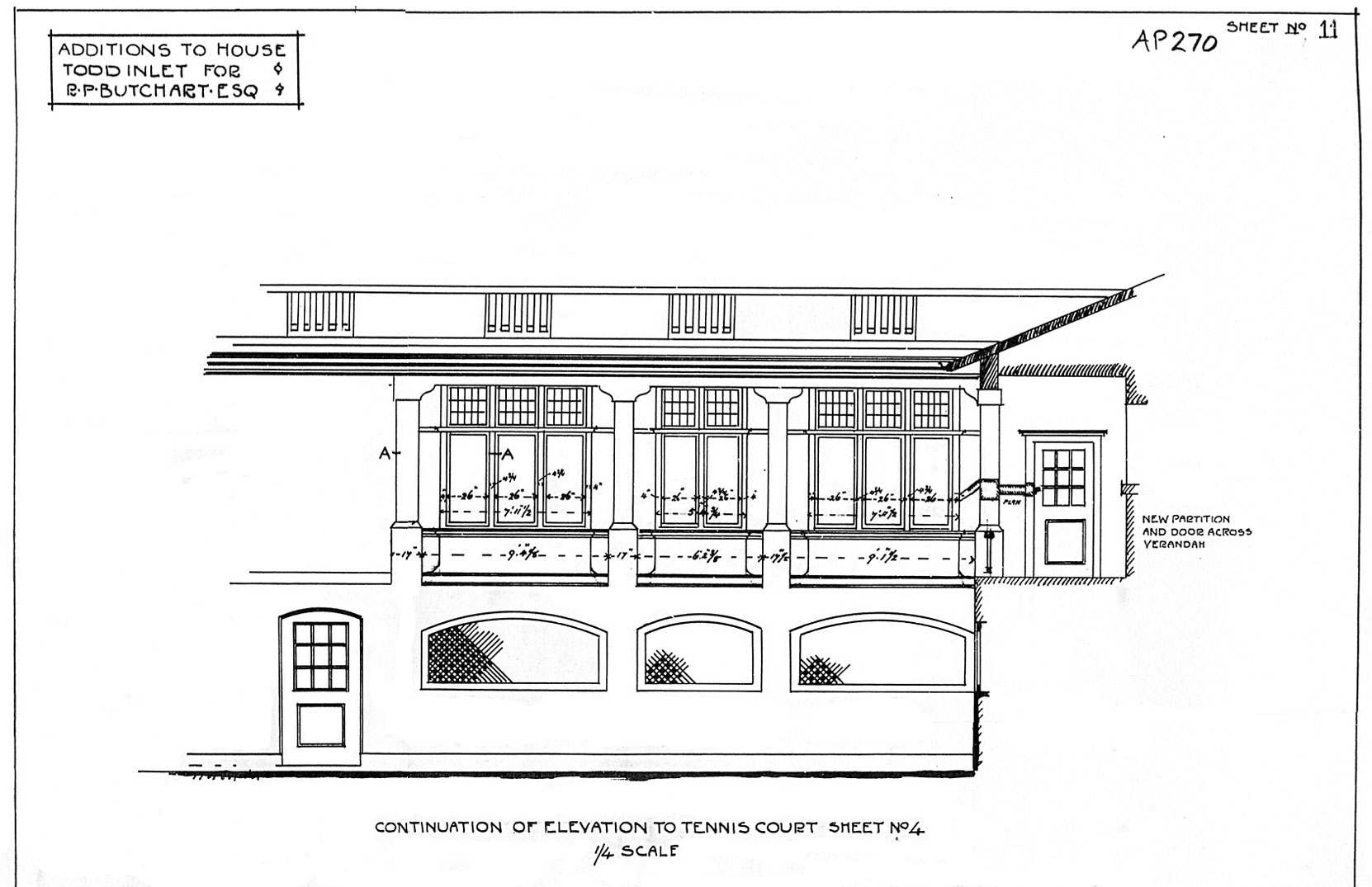 The postcard below shows the view of this 1913 addition facing the Italian Garden as it appeared circa 1954.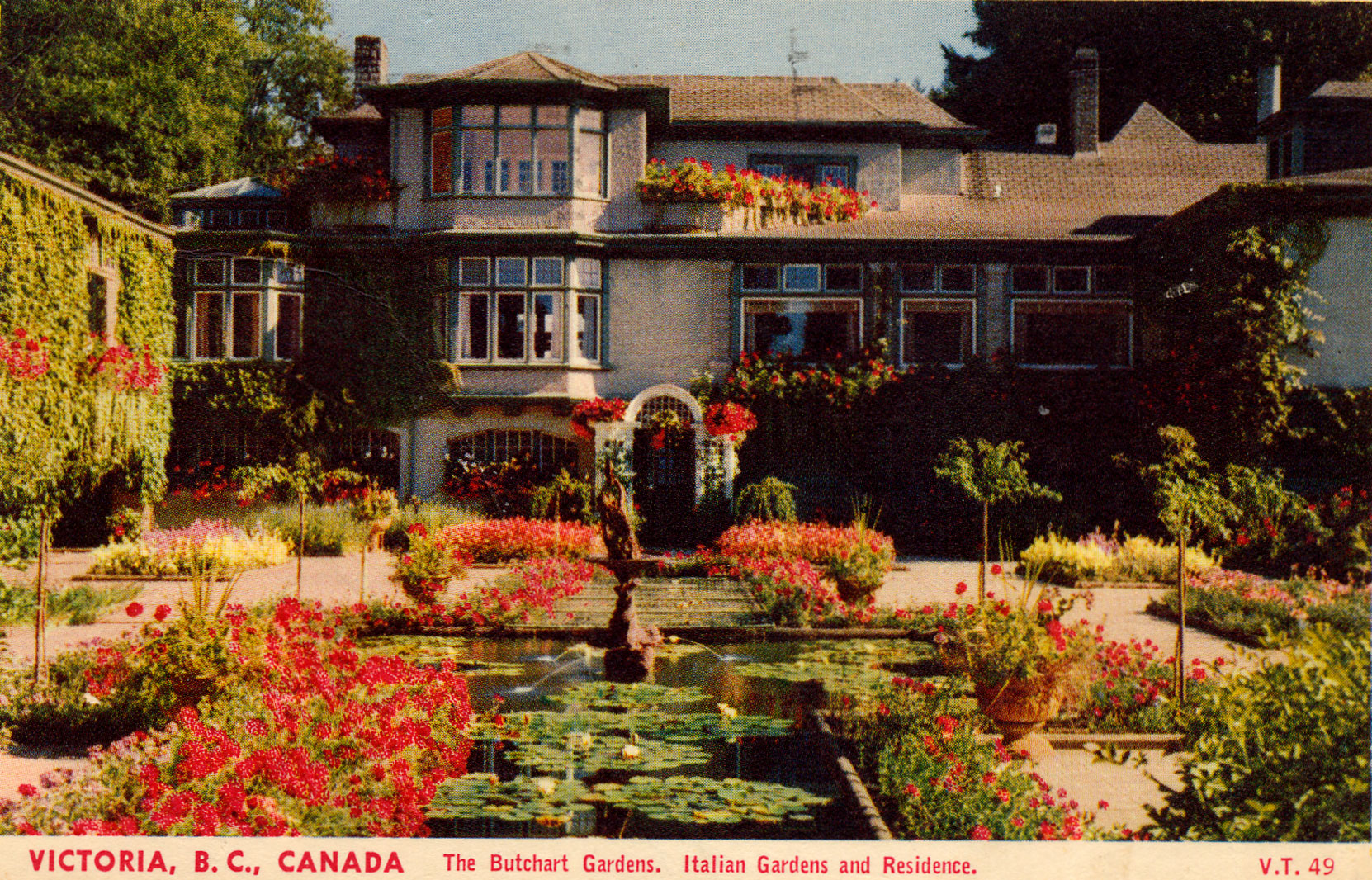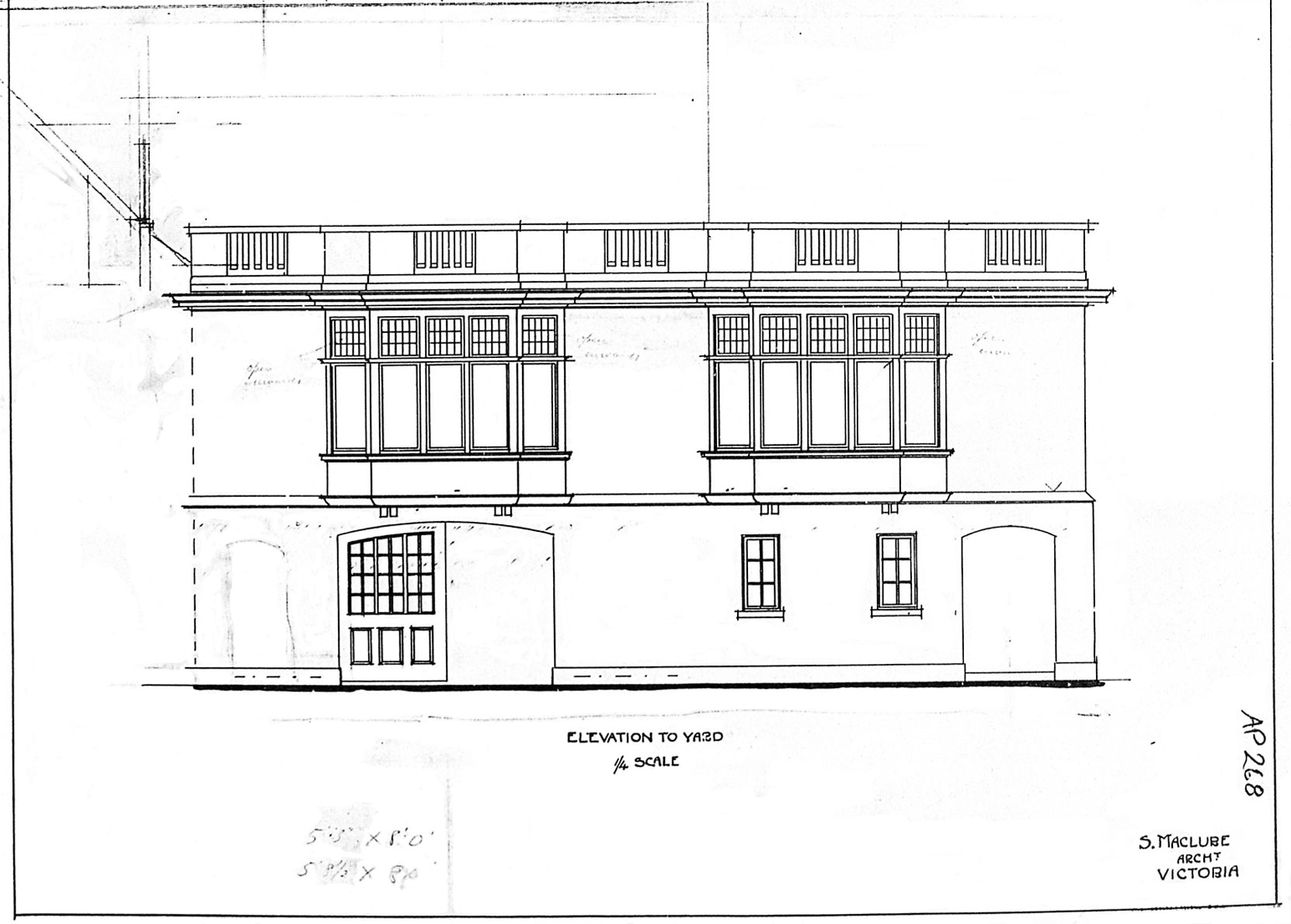 Would you like to leave a comment or question about anything on this page?