Architect Samuel Maclure designed the Duck House at Benvenuto for Robert Butchart circa 1925.
The original Samuel Maclure plans for the Duck House still exist and are shown below.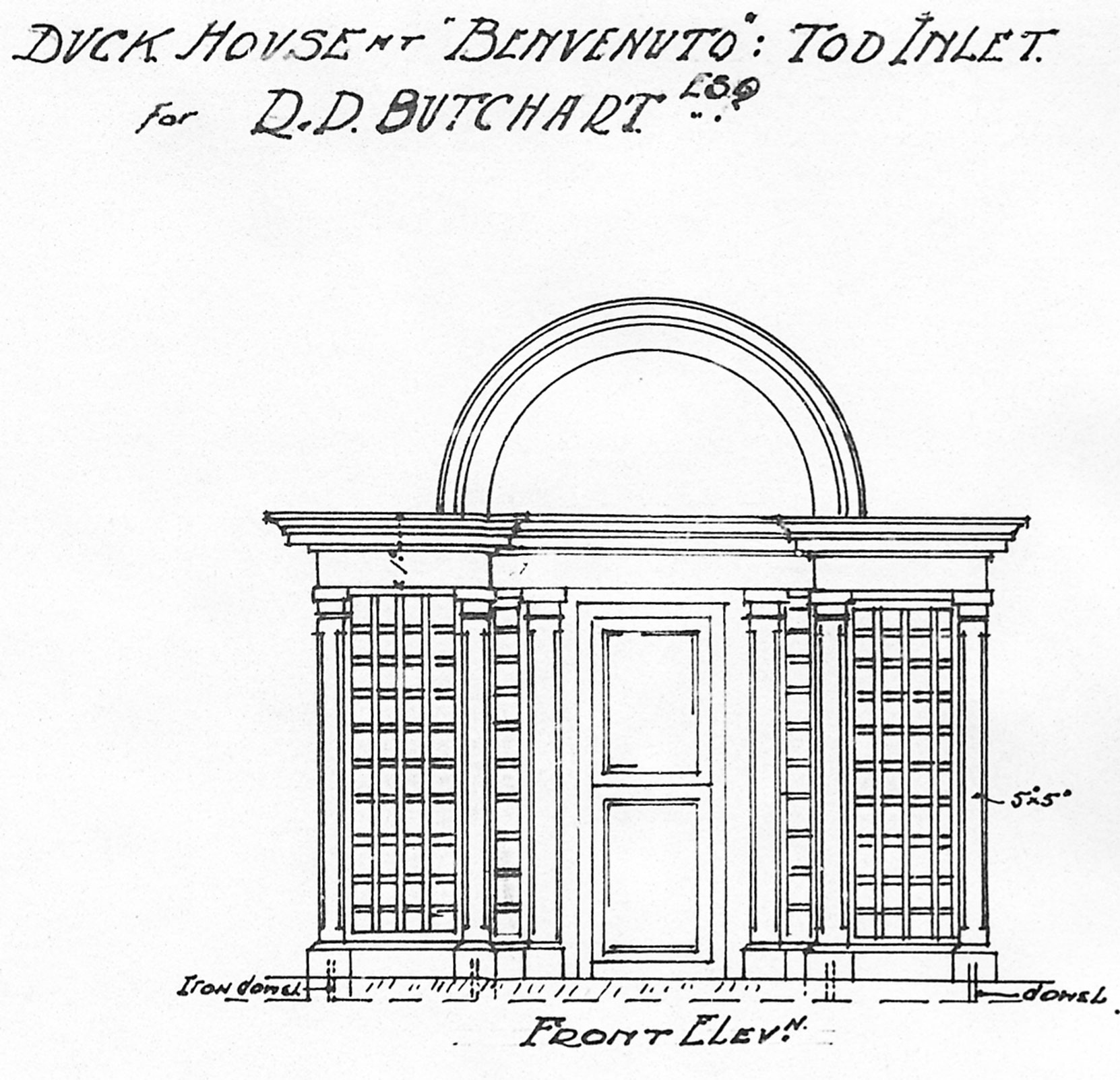 Here is the Duck House and the Star Pond as it appears at Butchart Gardens today.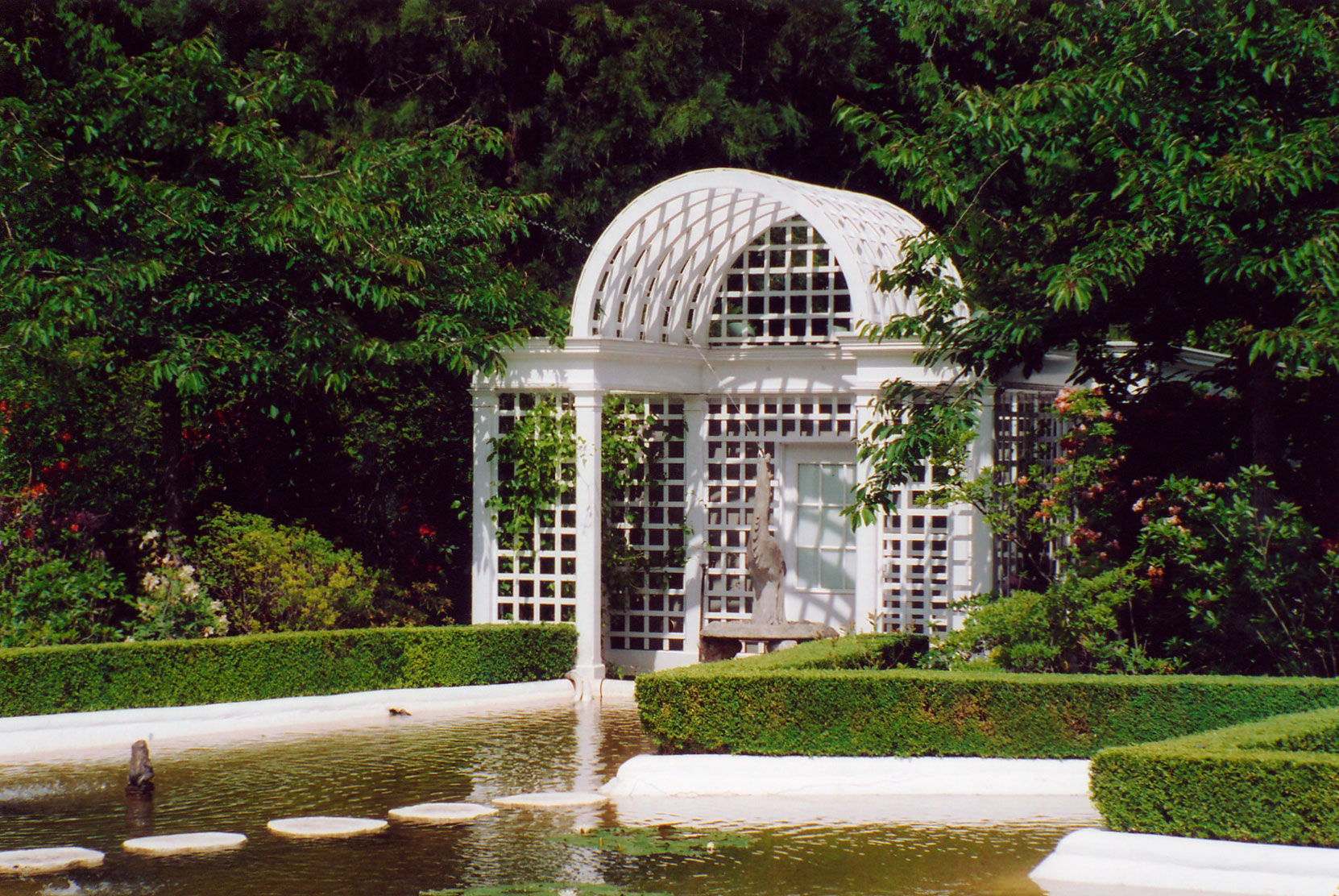 Here is an explanatory excerpt from our Butchart Gardens History, From Devastation To Beauty – The Creation Of The Butchart Gardens:
"Although the design of the Duck Pond/Star Fountain is credited to Robert Butchart, the Butcharts hired professional designers to actually implement his ideas. Butler S. Sturtevant, the Seattle based landscape architect the Butcharts hired in 1929 to design their Rose Garden, was also involved in the construction of the present Duck Pond/Star Fountain.
The structures adjoining the Duck Pond were designed by the Butchart's favourite architect, Samuel Maclure. On the eastern edge of the Duck Pond, Maclure placed a white treillage arbor similar to the arbor he designed for the Italian Garden in 1925. Although this arbor appears to be a stand alone structure, it actually adorns the front of Robert Butchart's Duck House, which is concealed from public view by a hedge. The door visible at the back of the arbor is really the door of the Duck House….."
Would you like to leave a comment or question about anything on this page?