In the early 1950's the Butchart Gardens started hosting evening concerts.
Here is a July 1955 newspaper advertisement for Butchart Gardens concerts on 14 July 1955 and 21 July 1955 featuring Canadian Opera Company singer Bernard Turgeon (1931-2016). This concert was also the first time the Victoria Symphony Orchestra performed at Butchart Gardens.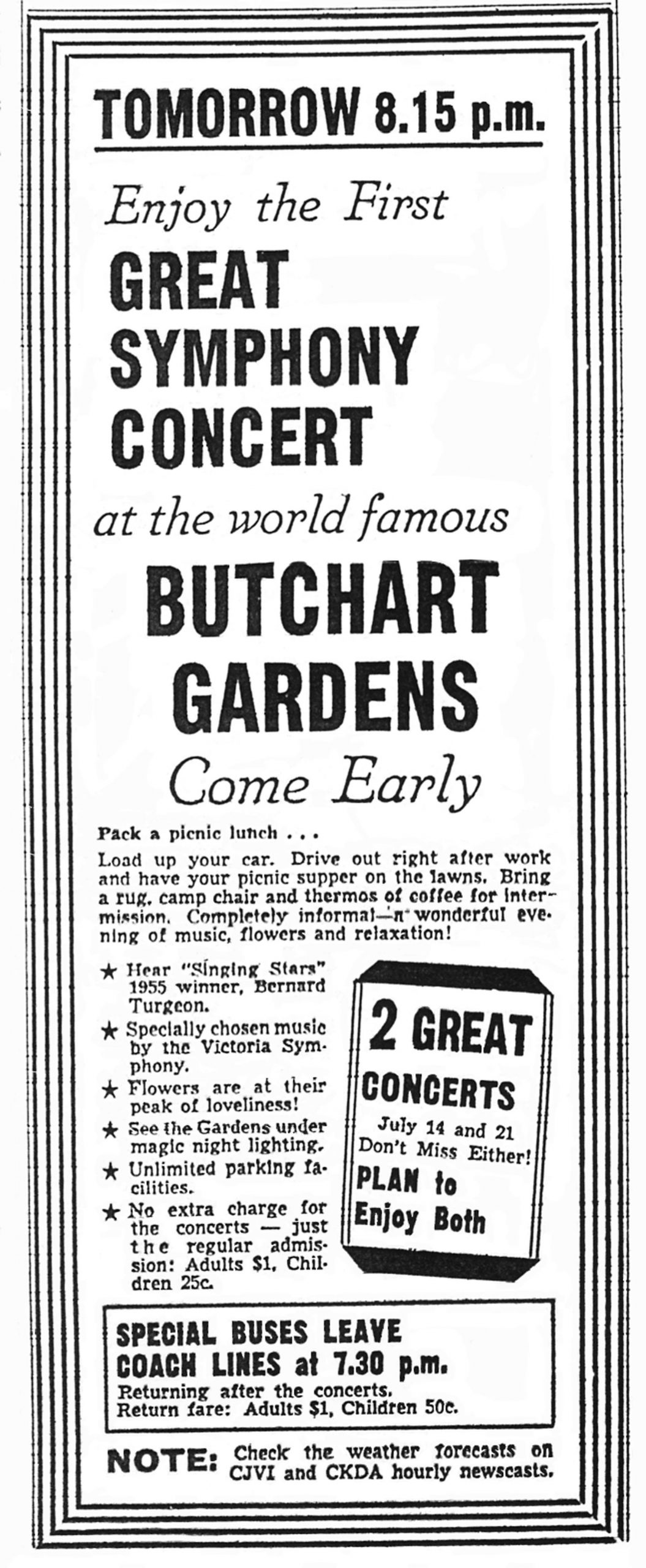 Here are links to more information on Bernard Turgeon:
Here are some videos of Bernard Turgeon performances:
Louis Riel (1969)

Christmas Concert (2010)
It Ain't Necessarily So – George Gershwin (2019)
So In Love – Cole Porter (2011)
Would you like to leave a comment or question about anything on this post?