Charles Thomas Wriglesworth (1866-1954)
Charles Thomas Wriglesworth (1866-1954) was the son of Joseph Wriglesworth, who incorporated the Saanich Lime Company Limited in 1890 in partnership with Peter Fernie, William Fernie and Richard Scurr.
Through a somewhat convoluted transaction (see Chapter 1 of our Butchart Gardens History for more details) in October 1895, Charles Thomas Wriglesworth became the owner of the Tod Inlet lands formerly owned by the Saanich Lime Company and now occupied by the Butchart Gardens.
In August 1900, Charles Wriglesworth sold his land at Tod Inlet to James K. Fisher for $16,395.00.
Three months later, in November, 1900, James Fisher sold the land to James Edward Murphy, of Meaford, Ontario, for $16,395.00, the same amount Fisher himself had paid for it.
James Edward Murphy was a business associate of Robert Butchart in the Owen Sound Portland Cement Company and it was through James Edward Murphy that Robert Butchart first came to Tod Inlet in 1903.
In April 1904 Robert Butchart and James Edward Murphy were among those who incorporated the new Vancouver Portland Cement Company to manufacture Portland cement at Tod Inlet on lands which are now part of the Butchart Gardens.
Charles Thomas Wriglesworth is buried in Ross Bay Cemetery, Victoria, B.C.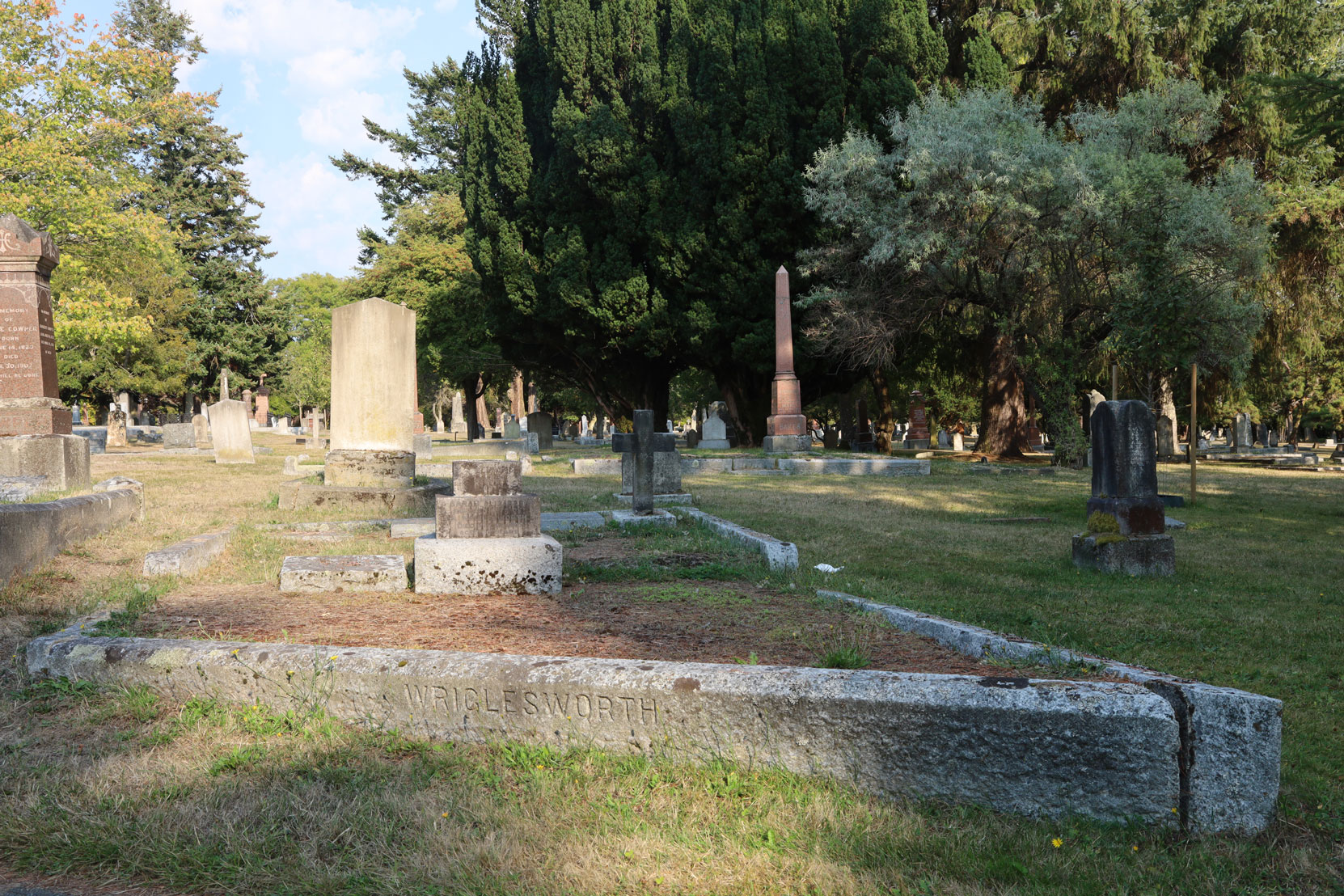 Would you like to leave a comment or question about anything on this page?