Here is a newspaper advertisement placed by the Vancouver Portland Cement Company in 1908.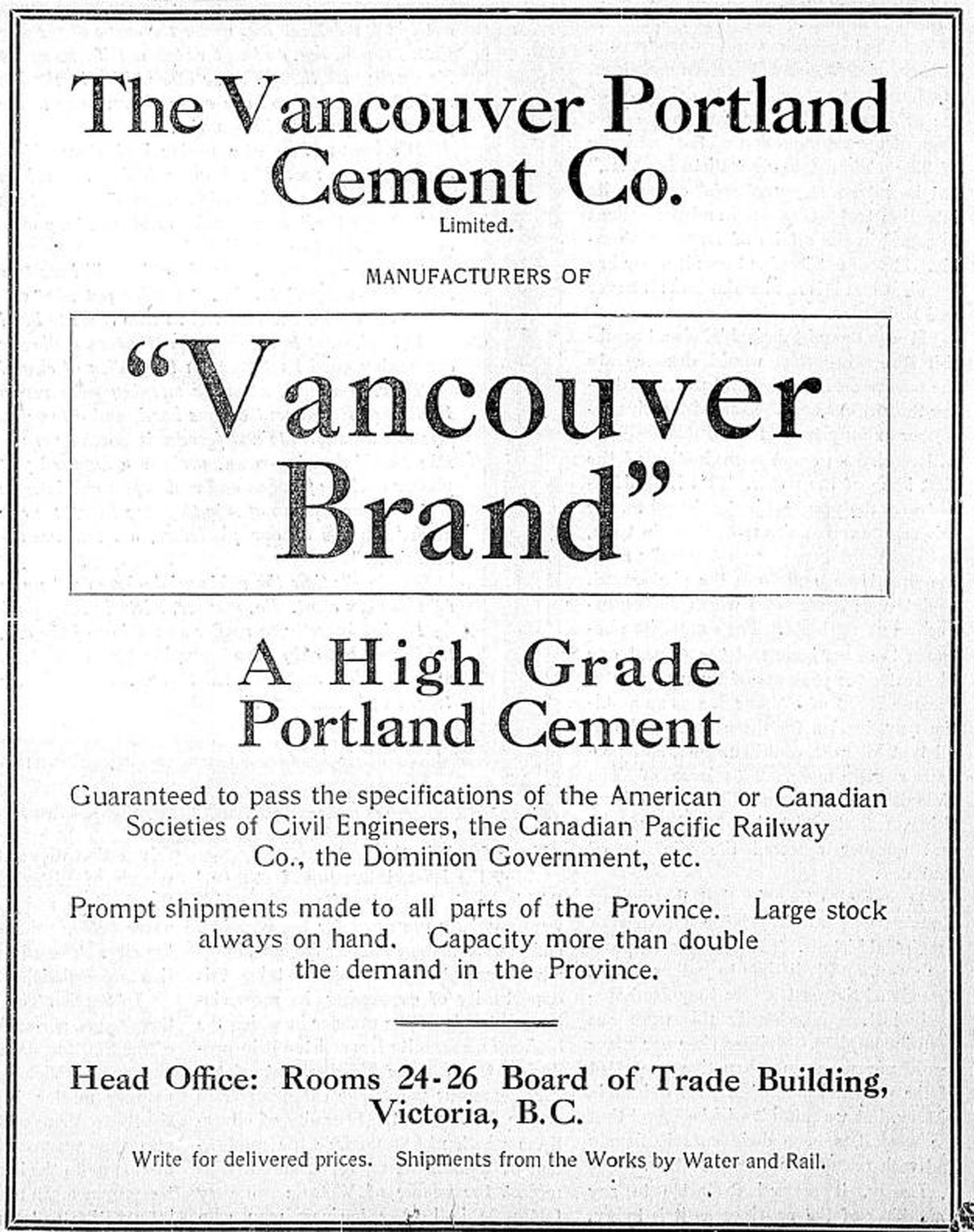 Notice the office address of Rooms 24-26, Board of Trade Building, Victoria, B.C. This was the company's Victoria office. The corporate head office had been moved to 26 King Street East, Toronto in 1906.
The Board of Trade Building is still standing in Bastion Square in downtown Victoria.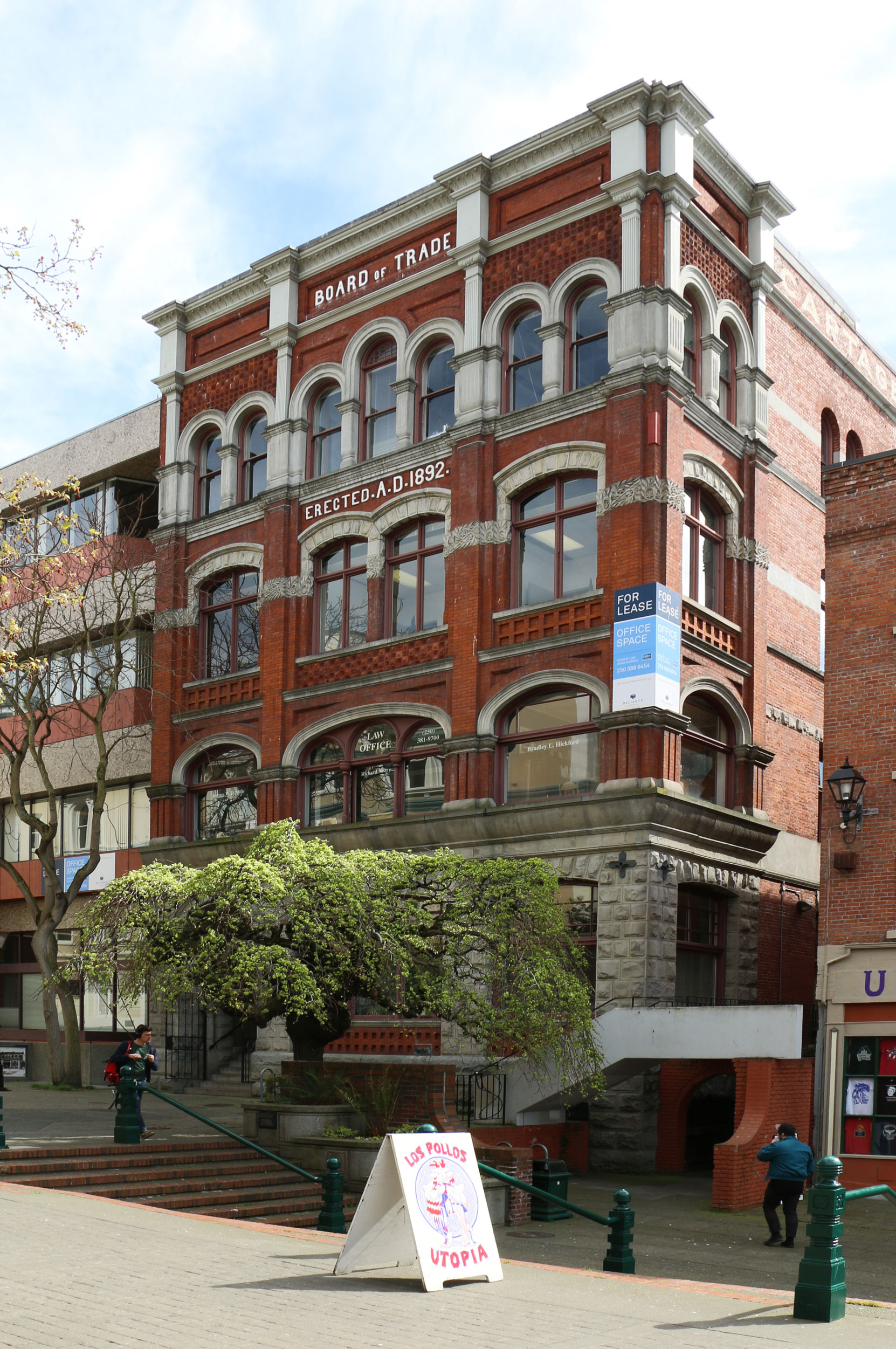 Would you like to leave a comment or question about anything on this post?