Japanese Garden
This page is currently UNDER CONSTRUCTION.
The Japanese Garden at Butchart Gardens was designed by Isaburo Kishida circa 1910. The photo below shows the site of the Japanese Garden circa 1904, when the Vancouver Portland Cement Company first acquired the property.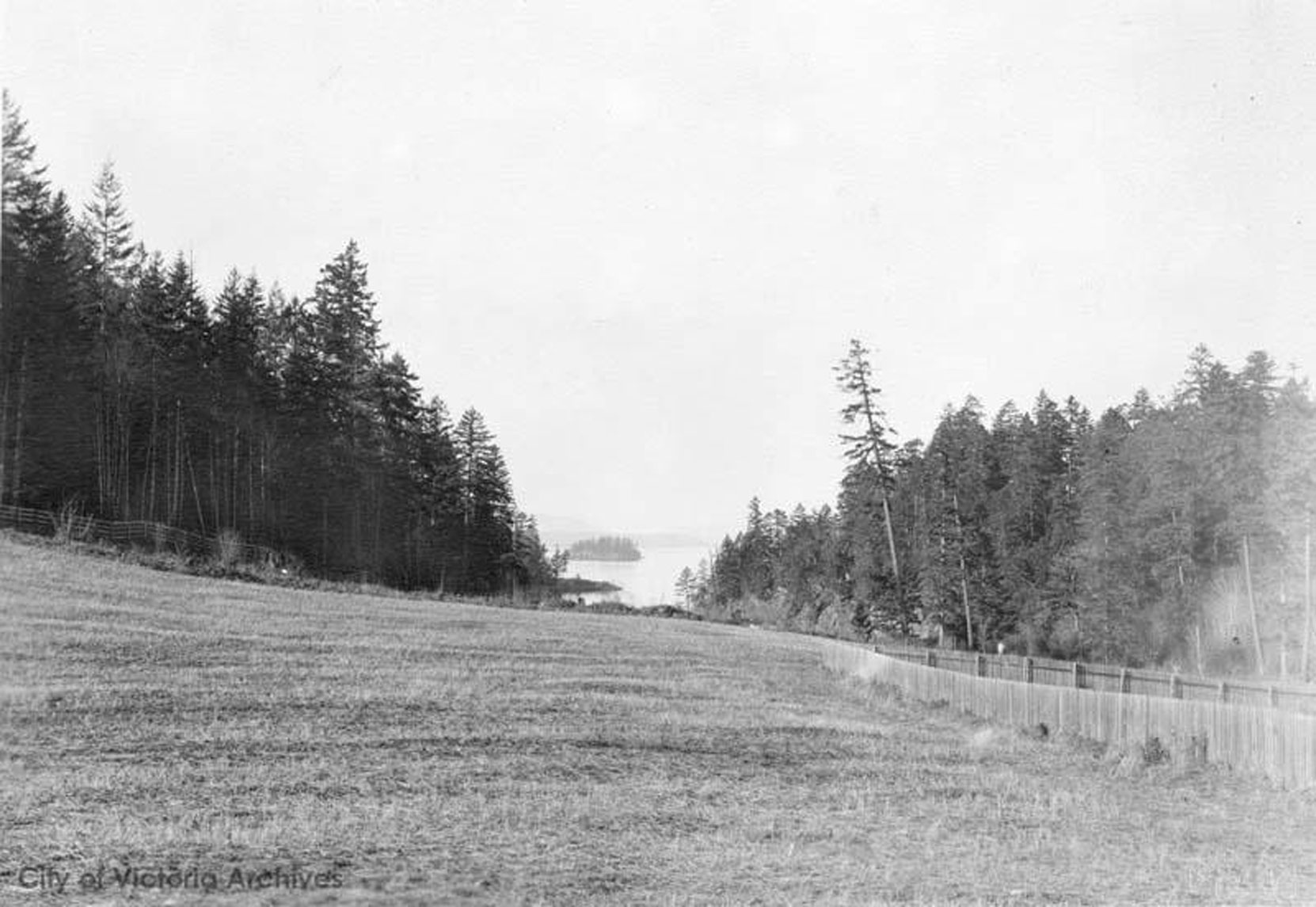 In 1909 or 1910, the Butcharts retained Isaburo Kishida, a Japanese gardener from Yokohama, to design a Japanese Garden on the grounds to the north of their house, Benvenuto, at what is now Butchart Gardens.
Isaburo Kishida had been brought to Victoria from Yokohama by his son, Joe Kishida, and Joe Kishida's business partner, Harry Tanaka, who wanted to build a Japanese Tea Garden at Gorge Park in Victoria suburb of Esquimalt.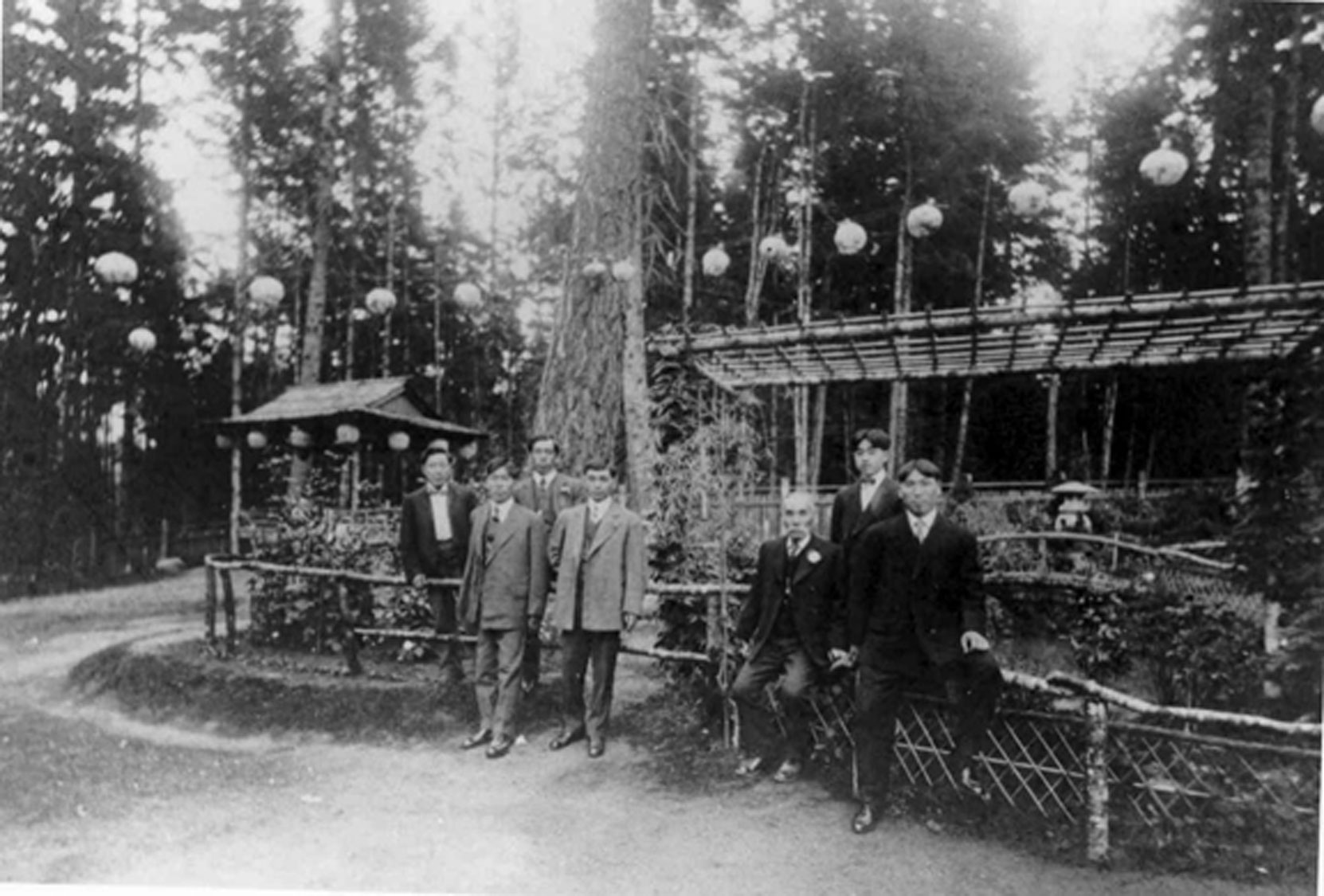 After installing the Japanese Tea Garden at Gorge Park, Isaburo Kishida came to the attention of several wealthy  citizens around Victoria, who hired Isaburo Kishida to design Japanese gardens on their properties. These families included the Dunmuirs, of Hatley Castle, and the Barnards, whose home, Clovelly, stood on the Vic West waterfront on what is now Barnard Avenue. The Barnards were friends of the Butcharts and I'm speculating that Isaburo Kishida installed the Japanese Garden at the Barnard estate, Clovelly, before being retained by the Butcharts to design their Japanese Garden.
The photo below shows the Japanese Garden circa 1910, likely at the time it was being designed and installed by Isaburo Kishida.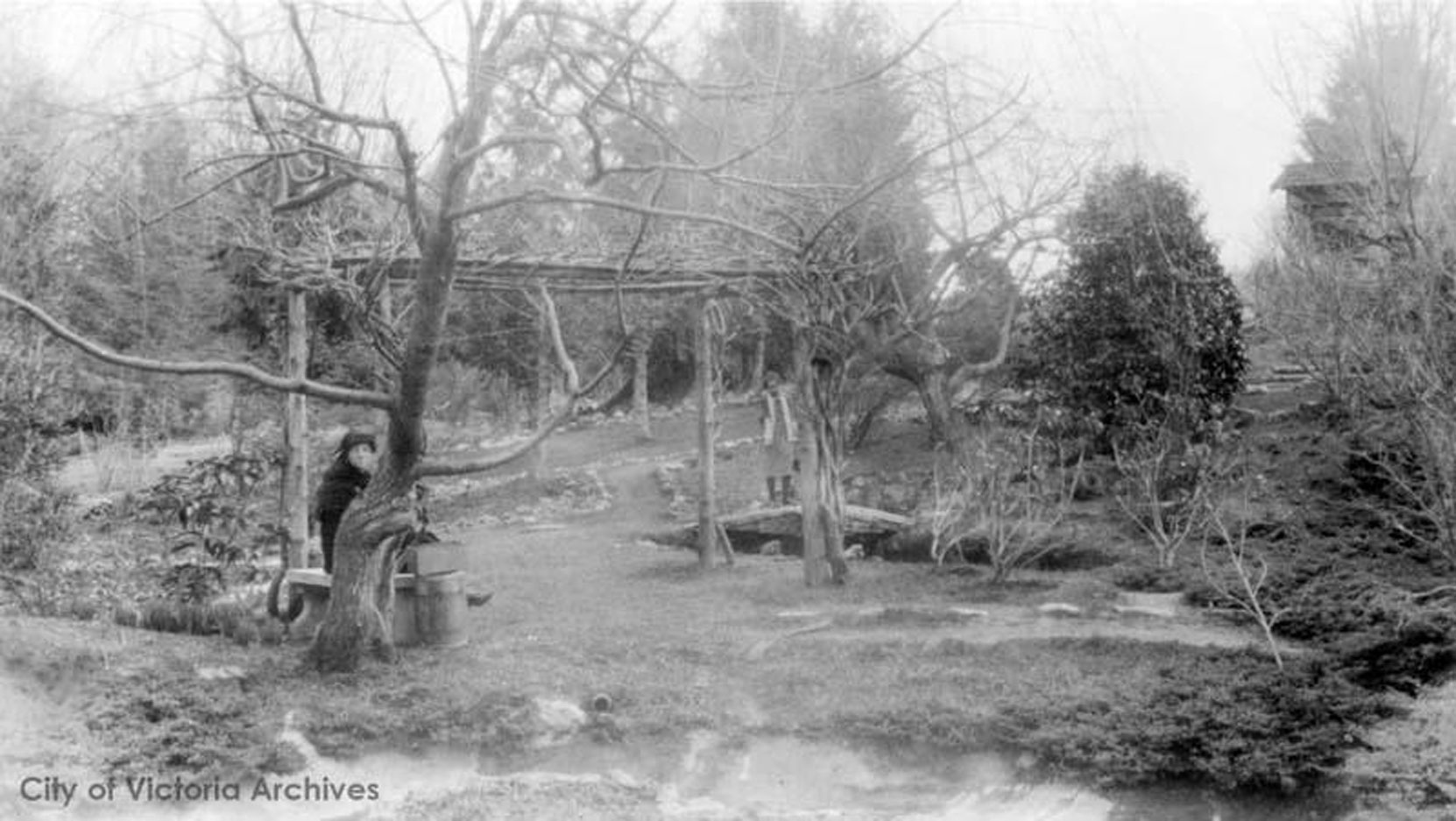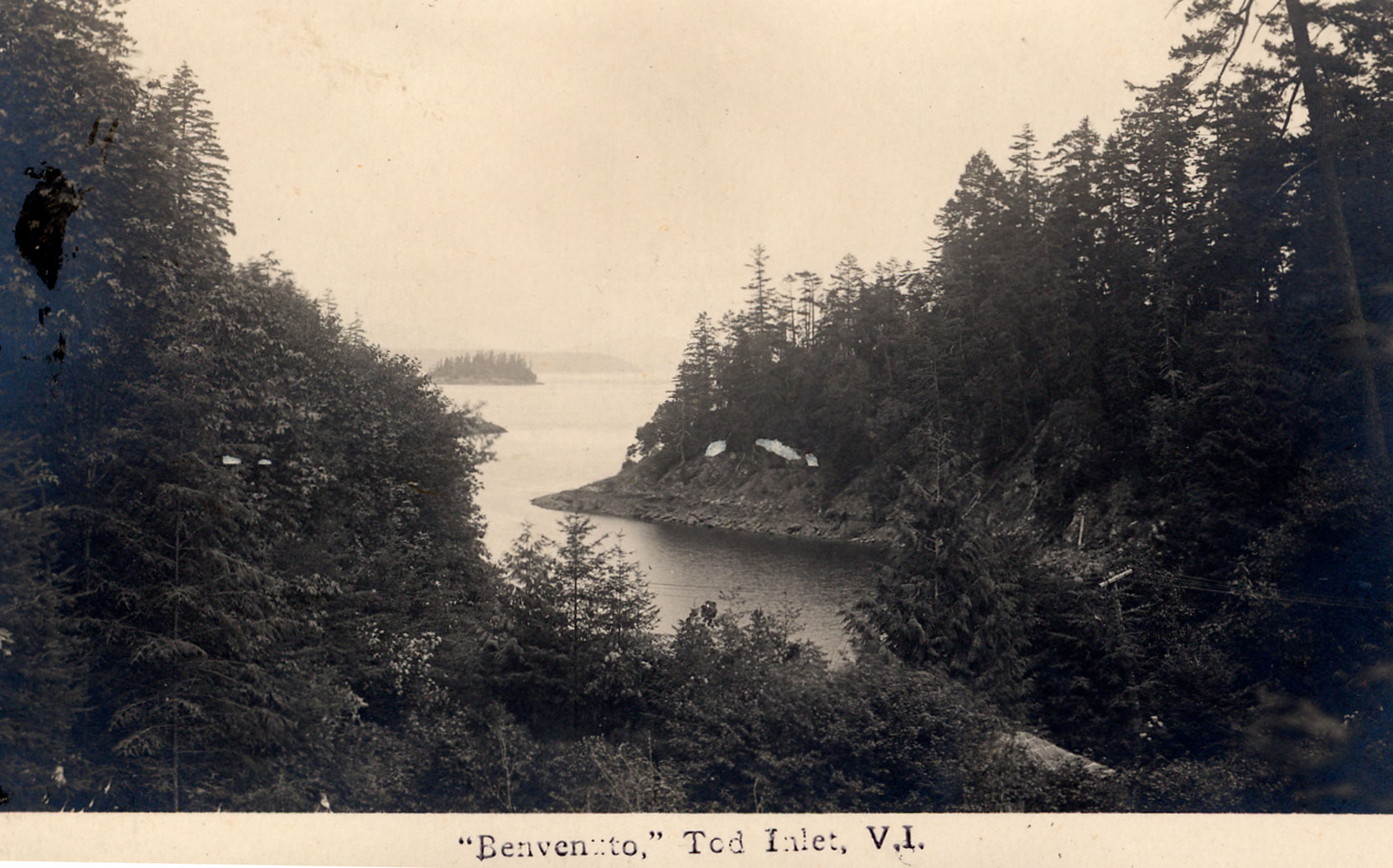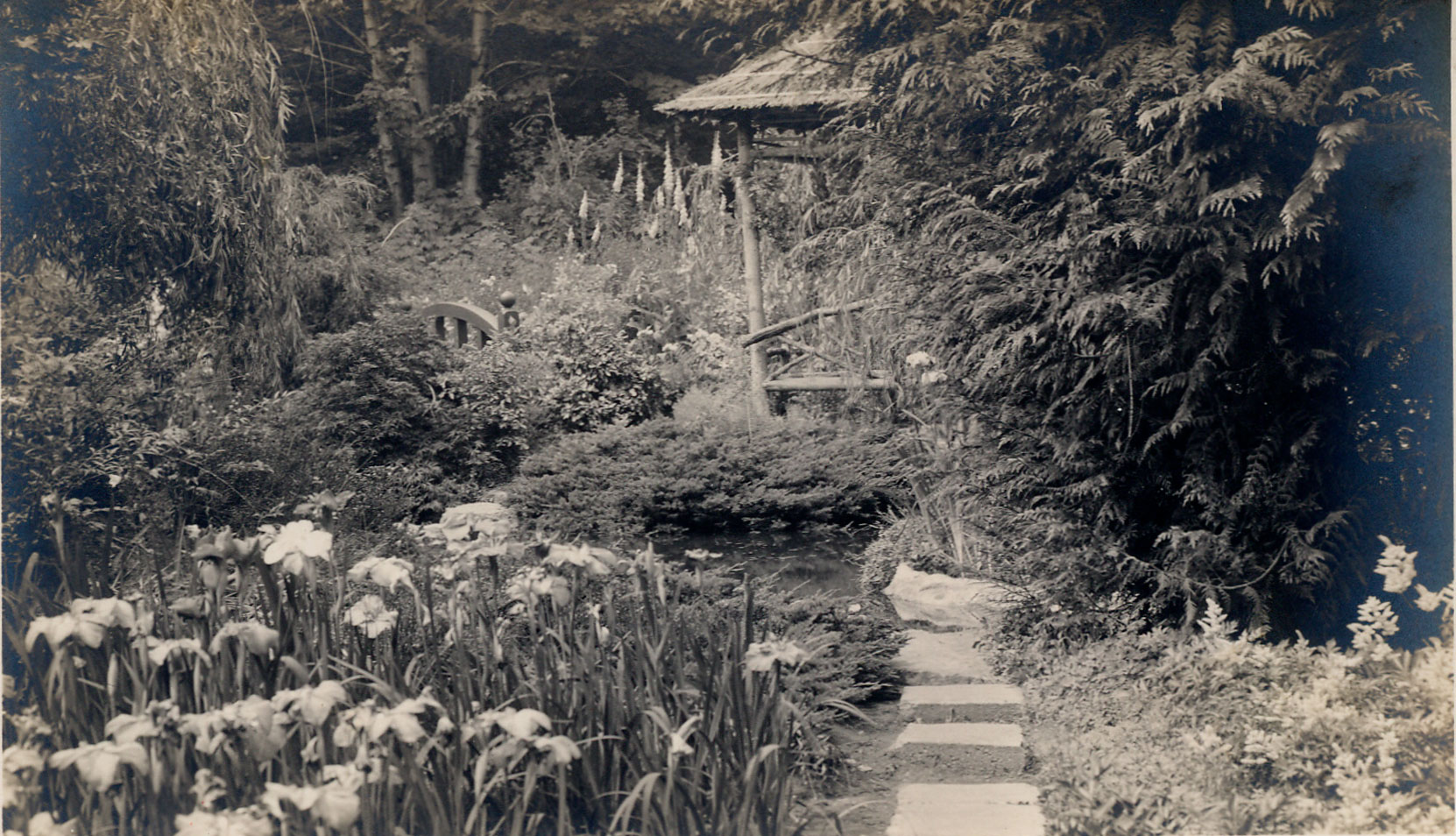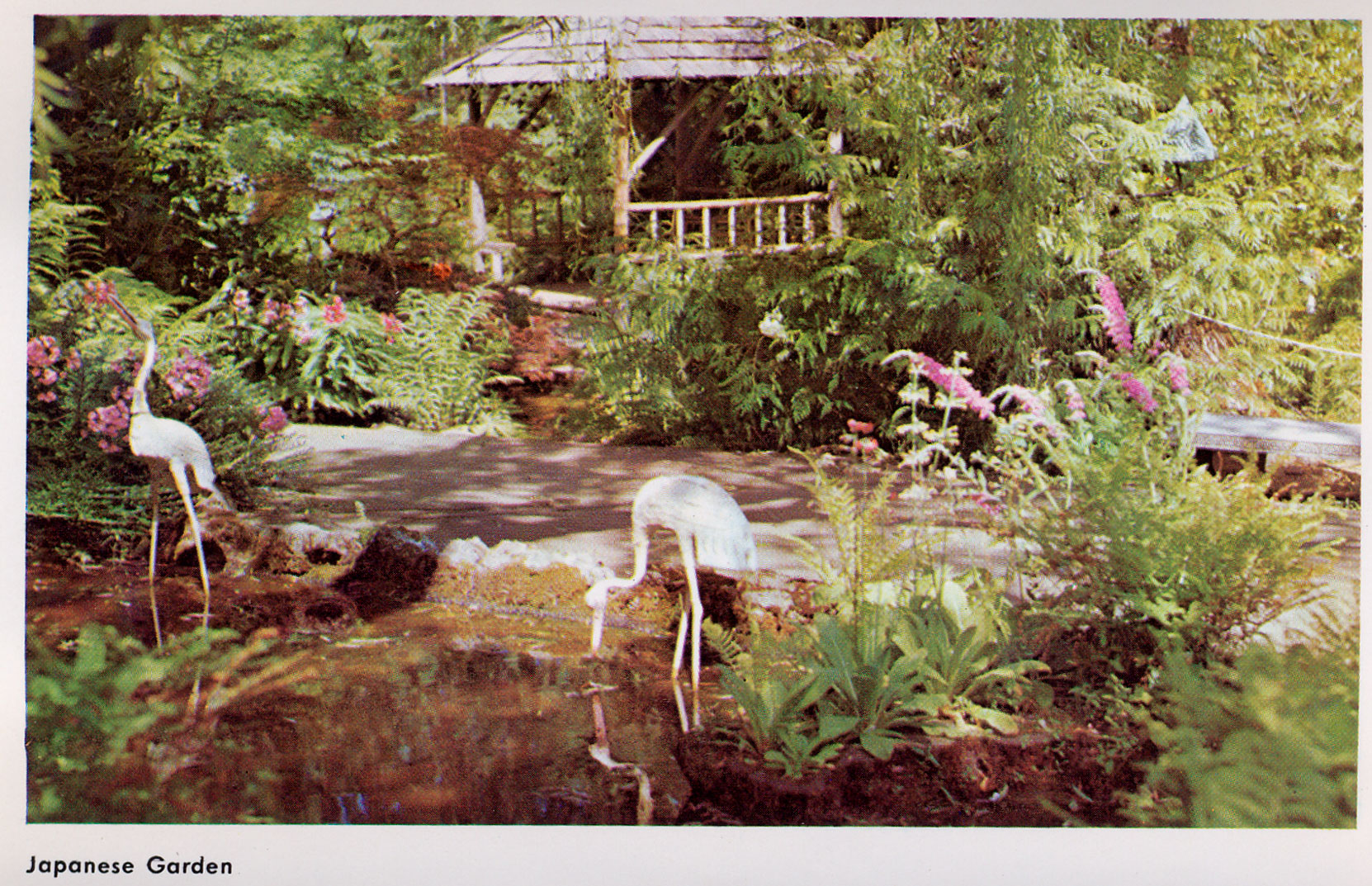 Would you like to leave a comment or question about anything on this page?