Joseph Despard Pemberton (1821-1893) appears in Chapter 1 of our Butchart Gardens History when he became one of the five original shareholders in the Crow's Next Coal & Mineral Company. Here is an excerpt from Chapter 1 of our Butchart Gardens History:
"In March 1889, Col. Baker's "syndicate" incorporated a second company, the Crow's Nest Coal and Mineral Company, "for the purpose of acquiring and selling coal and mineral lands in the province of British Columbia, and working the same in a minerlike manner…" There were five initial shareholders. Three were original petitioners for the Crow's Nest and Kootenay Lake Railway Company: William Fernie, Peter Fernie and Edward Bray. The fourth was Joseph Despard Pemberton; formerly the Land Surveyor for the Colony of Vancouver Island, Pemberton had retired from public service in 1864 and devoted himself to managing the 1200 acres of land he owned in the Oak Bay district near Victoria and running his own real estate and investment firm, Pemberton & Co, in Victoria. The fifth shareholder was the Member for Kootenay, Col. James Baker….."
Pemberton & Company is still in business today under the name Pemberton Holmes Ltd.
Here are some page with more information about Joseph Despard Pemberton:
Joseph Despard Pemberton is buried in Ross Bay Cemetery, Victoria, BC: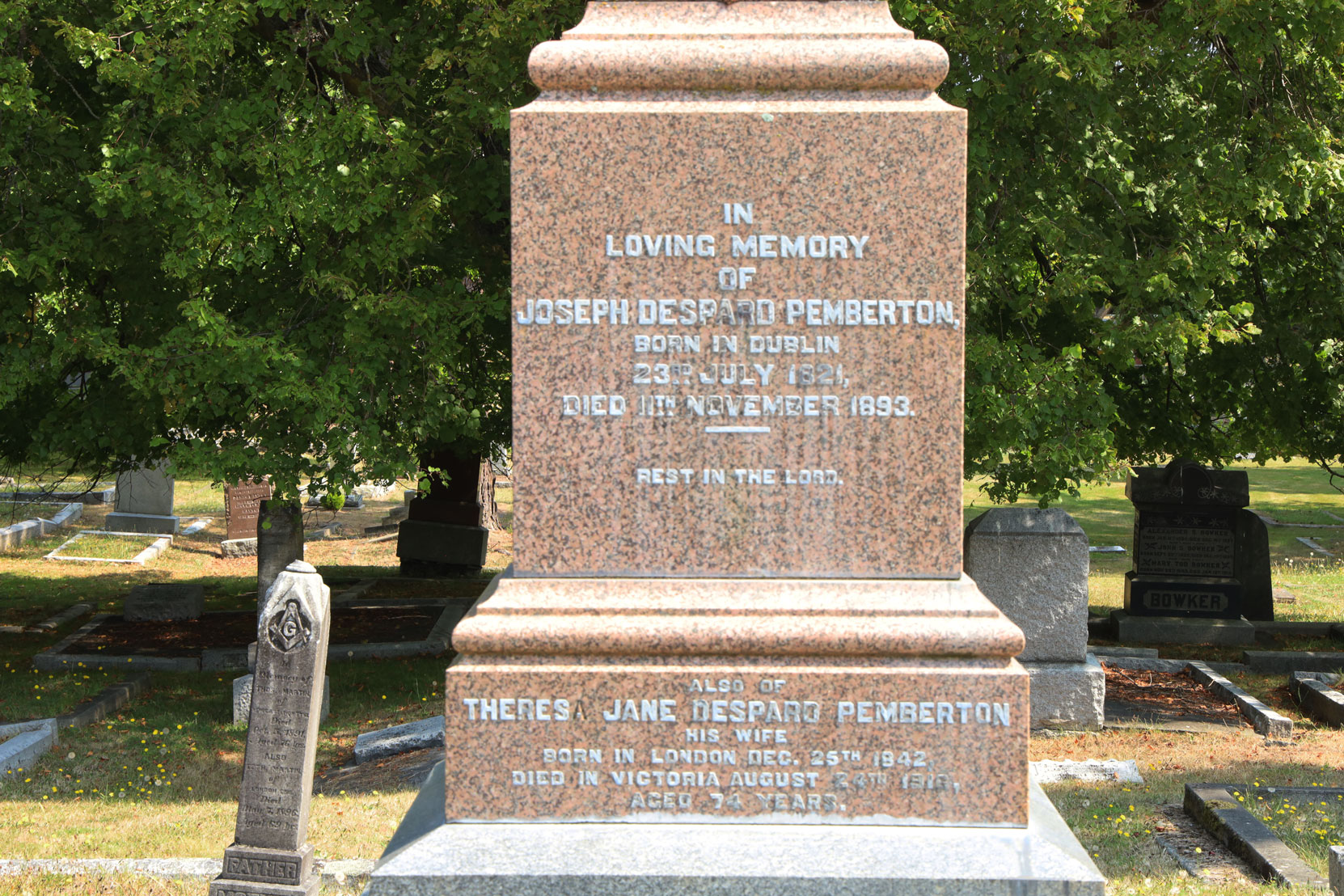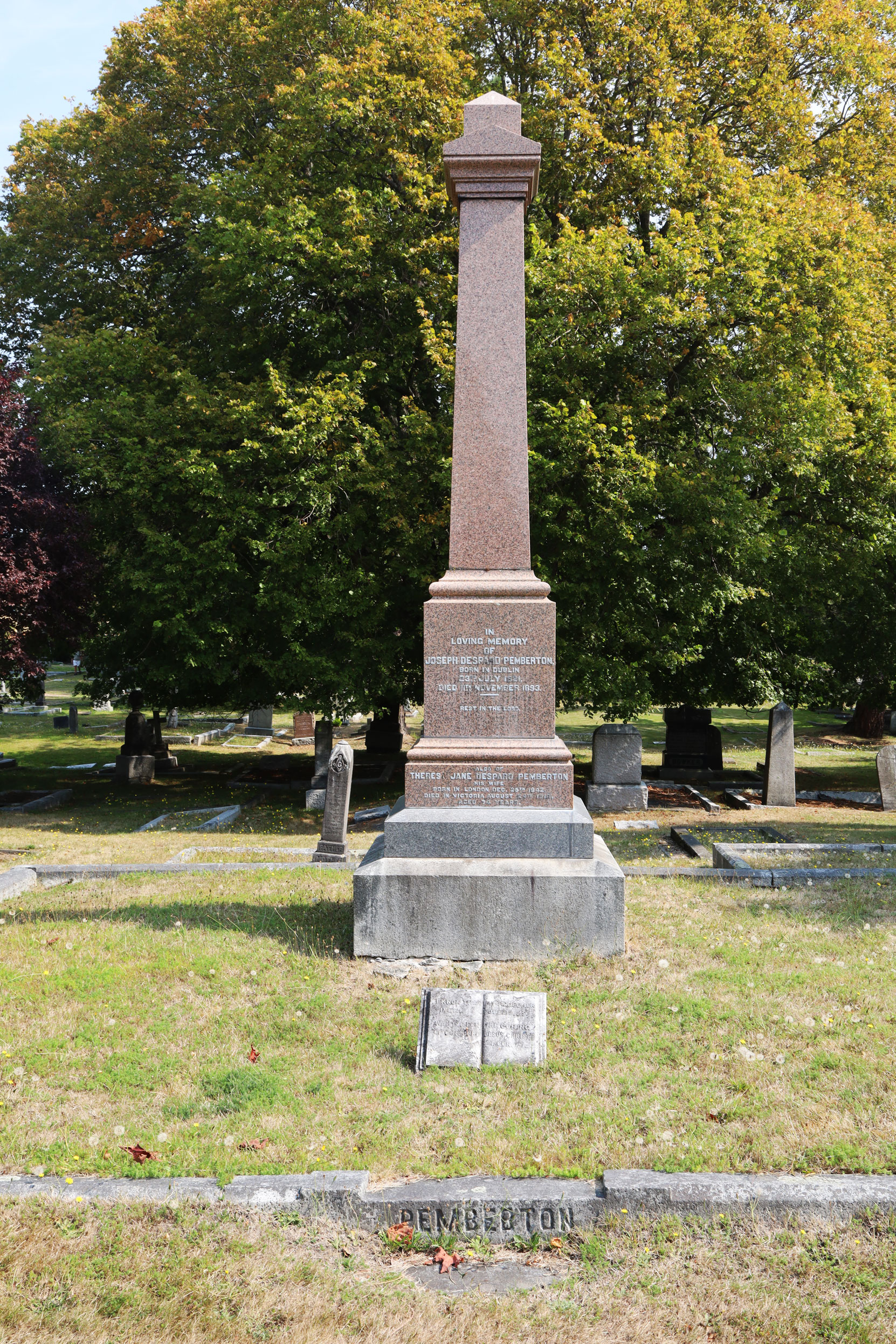 Would you like to leave a comment or question about anything on this page?